CES exercising at work Workout Plans
Desk-bound employees can develop a hunched posture that saps energy and strength. Here's a safe-for-the-office routine that can help. For many people, nine-hour workdays are the minimum—and lunch breaks are short or taken at the desk. Even if the person ...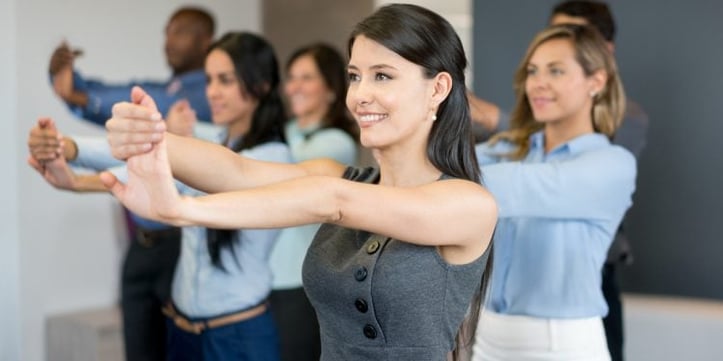 With increasing healthcare costs for businesses across the United States, the need for fitness and wellness professionals continues to grow. Fortunately, many businesses have decided to approve corporate fitness and wellness programs to lower healthcare ...