Within this personal trainer spotlight, you will learn how NASM-CPT Kirk Charles transitioned from a computer programmer, business owner, and financial planner to a certified personal trainer; how he loves to learn and continues to develop his expertise; and how he has committed himself to a vegan diet for 30+ years.
There's a lot to like about Kirk, and this Q&A is a great look into his overall background in fitness.
Read more below!
National Academy of Sports Medicine:
What was the journey like going from a career as a computer programmer out of college to a career in personal training with multiple articles and books published?
Kirk Charles:
It was a rollercoaster ride. I was a computer programmer, then left to start my own business after two years doing tape transcriptions and video recording. I was 25 and bold, probably crazy. I had no experience in that field.
Then, in 2001 I got my Series 7 and sold financial planning and retirement plans. I bombed out in that, then went into the mortgage business in 2004. The market crashed in 2007-08, and I crashed with it.
Then I scrambled as a substitute teacher, worked with my wife, worked selling satellite services, none of which worked. Luckily stumbled into personal training on the suggestion of 3 friends.
NASM:
What was your biggest inspiration to enter the fitness field?
Kirk Charles:
Honestly, I never thought of going into the field. It was suggested by three different friends, independently, that I did it 10 years ago. They all thought I was motivational and a great example to follow regarding fitness, especially being older. I was 47 at that time. Personal training sort of found me.
NASM:
What's the one thing you've learned through the NASM-CPT program that has helped you the most?
Kirk Charles:
To learn as much as possible, get as many certifications as possible, and study all types of exercise. If I had it to do all over again, I would definitely go the NASM route.
NASM:
You hold the NASM-CPT, NASM-CES, and the AFAA-GFI. What led you to learn multiple fitness disciplines, and what do you enjoy most about each?
Kirk Charles: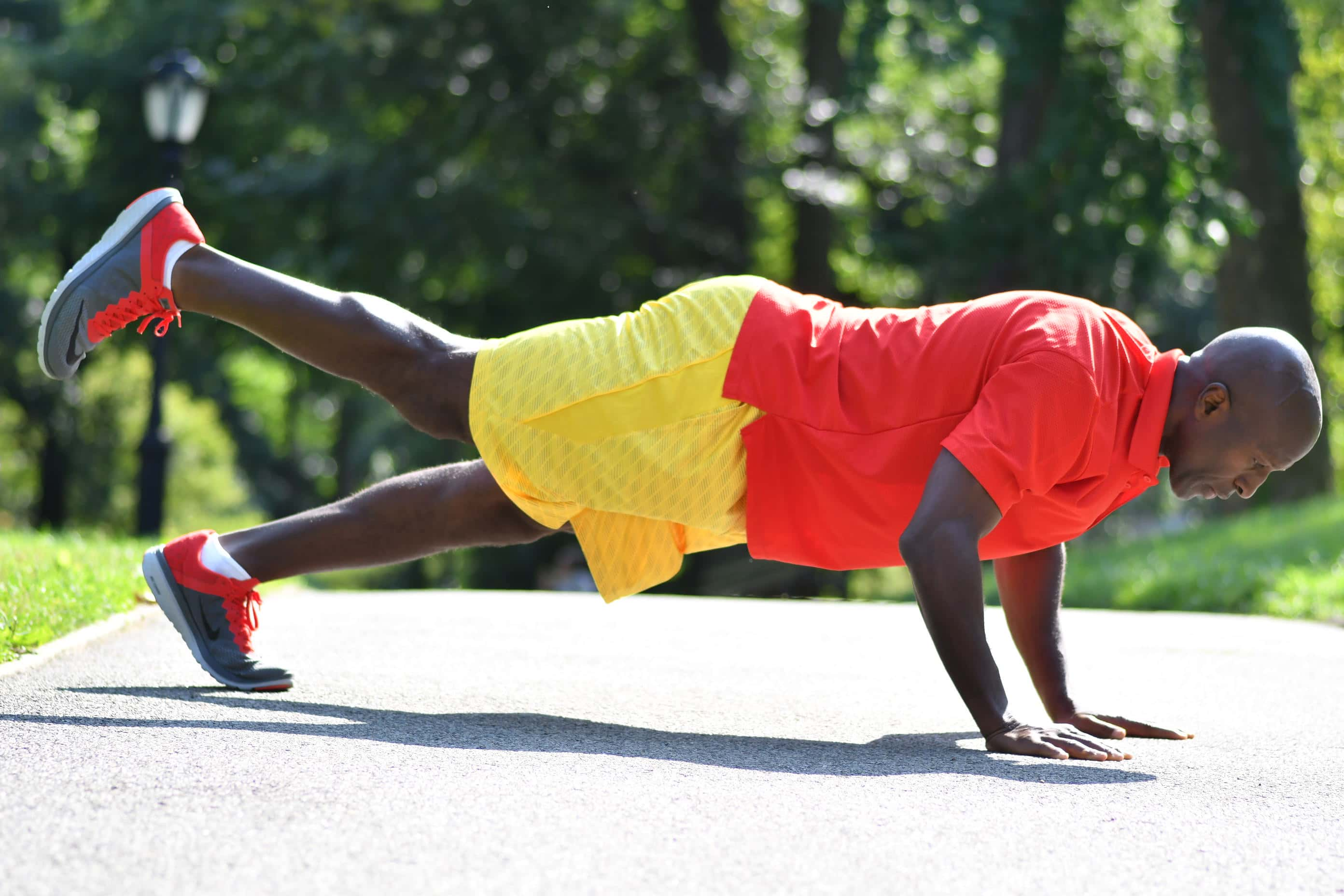 I enjoy the challenge of learning more, especially in the field of exercise. There's so much to know that you'd never think of until you dig into the subject matter.
Plus, I heard NASM was the most robust and most thorough PT certification to get, so why not shoot for the top.
Regarding the CES, it's helped, especially when people are coming out of rehab or physical therapy to understand more about body mechanics.
For the GFI, I love teaching group classes, so that was a fun certification to get.
NASM:
Who has been the most influential person in your life?
Kirk Charles:
I would say my mother because she always allowed me to be me. She didn't have to discipline me much because I was always driven, so she never pushed me in any direction. So I've always had the liberty to decide what I wanted to do and go for it, which is all I want in life.
NASM:
What achievement or accomplishment are you most proud of?
Kirk Charles:
My greatest accomplishment is 30+ years of veganism. I think it will keep me metabolically superior as I continue to grow old. Thus far, I think it's worked out pretty well.
It was more difficult back in '89 when I got started with it, but now it's second nature. Second, writing books. All the motivational articles I've written have been great therapy, and they've kept me focused. Sometimes I read my stuff, and I'm amazed that I wrote it.
Lastly, some of the commercial jobs I've done. They've helped me see the beauty in all types of people.
NASM:
What have you learned most about nutrition and healthy eating after 30+ years as a vegan?
Kirk Charles:
That the American concept of food is jaded because we eat so much processed food. All of the food additives have distorted our idea of what natural food is to the point where we don't identify with it as our great-grandparents did.
We don't cook at home enough, and we don't keep in mind that food comes from the ground, not from packages.
Also, plant-based eating is natural for us. We're designed to be herbivores. There's nothing about our anatomy that says otherwise.
I've been saying that for 30-plus years, but now that more professional athletes are going vegan/plant-based and reporting about the positives of it, the general public will be more accepting of that concept.
NASM:
What's your favorite vegan meal after a good workout?
Kirk Charles:
I'm unconventional in that regard. I don't eat anything specific after a workout. I eat lots of raw food, so a salad is usually in order for me or fruit after a workout. If I eat something cooked, it's traditionally sautéed veggies and rice. I'm not a fan of protein powders, and smoothies like many people are.
NASM:
In your MensFitness author bio, you mention that you want to help "clients become Fit Beyond 40." What made you decide to focus on this population, and is there a key to assisting them in finding success?
Kirk Charles:
That population needs to help the most. At 40, you start to see your physical abilities deteriorate, but you may be in denial.
By 50, you have to admit you're about halfway through this journey, and you must get serious about it on the physical level. By age 40 and 50, many of us are on prescription drugs, we've picked up some pounds, and the doctor gets on your back and gives you're the "or else…" lecture.
That creates a little more motivation and maybe even fear. My job is to help people overcome that fear by inspiring them to get the job done.
NASM:
If you could provide a trainer who is just starting out one piece of advice, what would it be?
Kirk Charles:
Think of yourself as an entrepreneur and a personal trainer. You must be excellent at what you do, but you may be in a situation where all of your income is commission or performance-based.
That type of pay structure requires discipline, patience, and courage. Therefore you must be confident in your abilities and be willing to work long hours. It's not a 9-5 profession.
But, most important, you must love this game to be in it. If you can inspire others to become healthier, it's the greatest joy in life. So, give your clients the best service possible, and you will be rewarded.