The following is a transcript of the #OptimaOnline Keynote address from Global Fitness and Wellness Solutions President Laurie McCartney. Want to attend the rest of the conference or see everything on demand?
Hey everyone! Welcome to the 2020 Virtual Optima conference, where we've brought together the brightest minds and greatest new ideas in health, fitness and wellness.
Today I'm standing here in our new state-of-the-art headquarters, and though I wish we could all be together in-person, I am excited to spend the next 4 days with you virtually.
I am so honored and grateful to be sharing this experience with you, the best Certified Personal Trainers and Group Fitness Instructors in the world.
But a lot has changed in one year. We have confronted a global pandemic that has affected all of us and sent shockwaves across our industry.
Our mission remains. More than ever before, the world needs you. You represent hope, and bring positive change by transforming lives.
You are the warriors who weather the storm to adjust, to pivot and be there for your clients, and exceed their expectations.
Today we embark on a new journey, a new Optima. Although we are coming to you in a different way, our hope is to unite, to inspire, and to build the Future of Fitness together.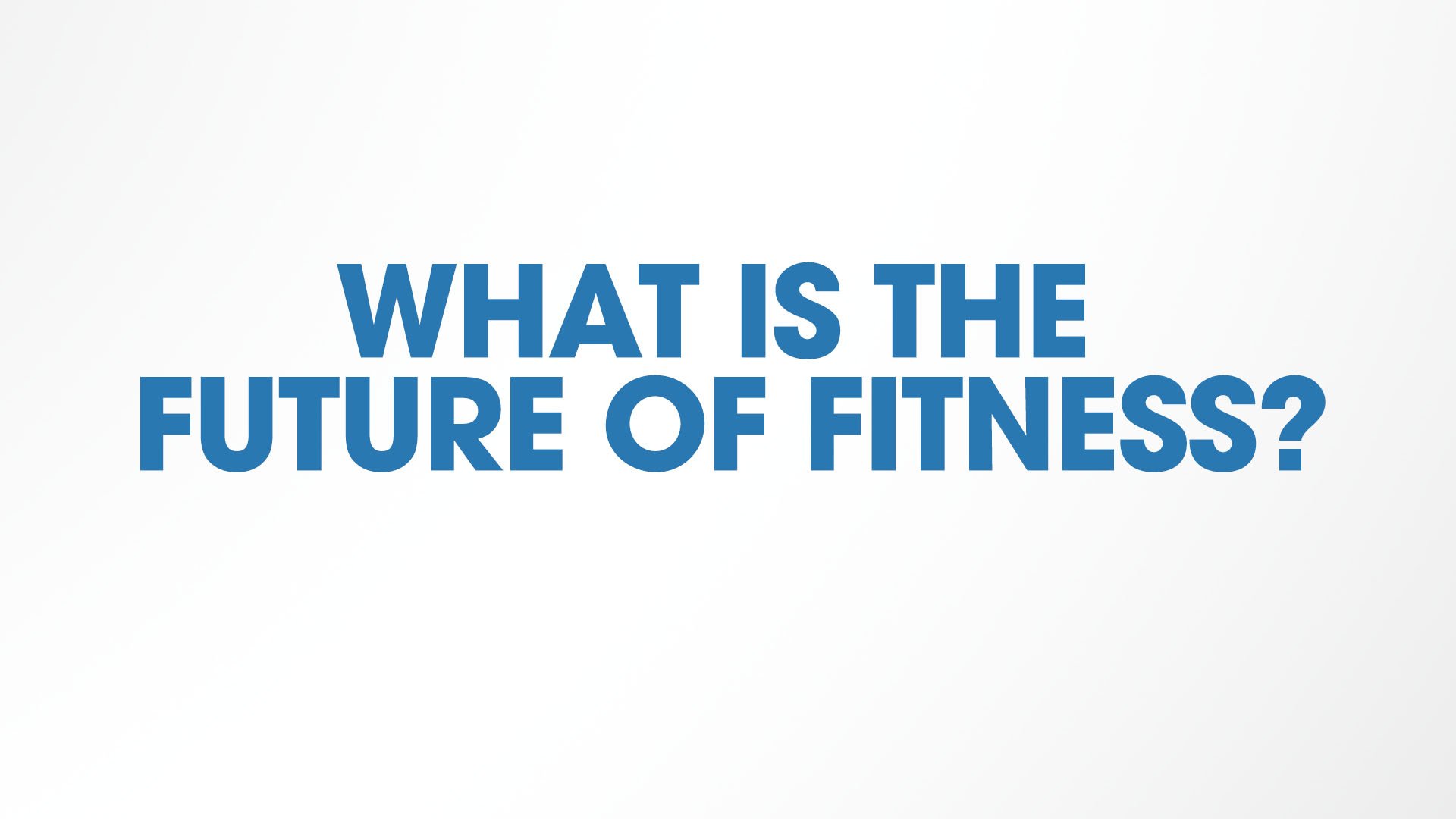 What is the Future of Fitness? It's innovative thinking, it's flexibility. It means embracing new technology, but never losing sight of the importance of human interaction and connection. And it's the unwavering desire to meet and support your clients wherever they are. Whether you are training people on rooftops, in the park, or on zoom, you continue to spread the joy of fitness.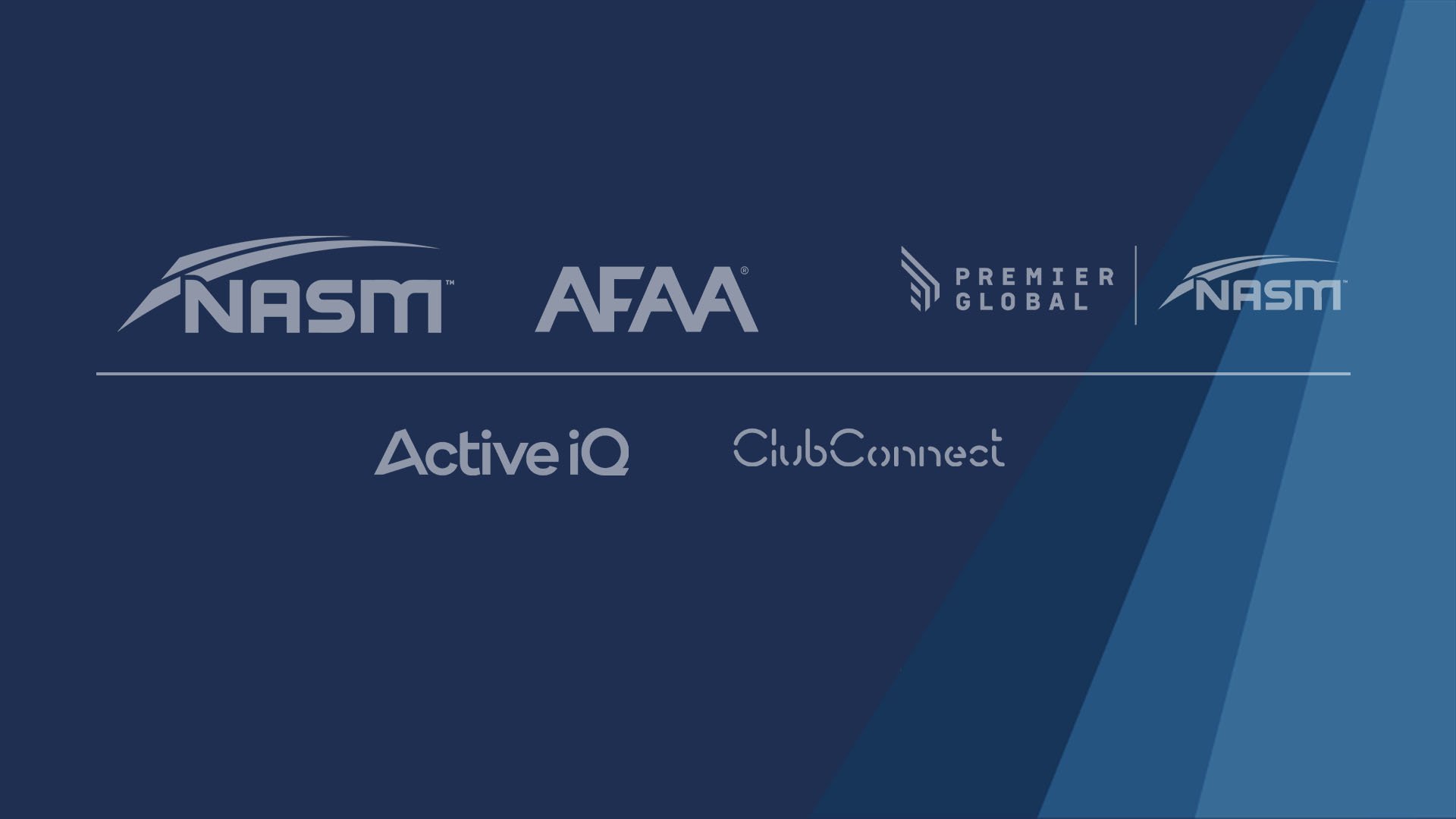 Our family of brands are here for you. It is our commitment to provide the best education and tools for you to keep learning, growing and succeeding during these unprecedented times.
When the pandemic began, you needed answers and guidance.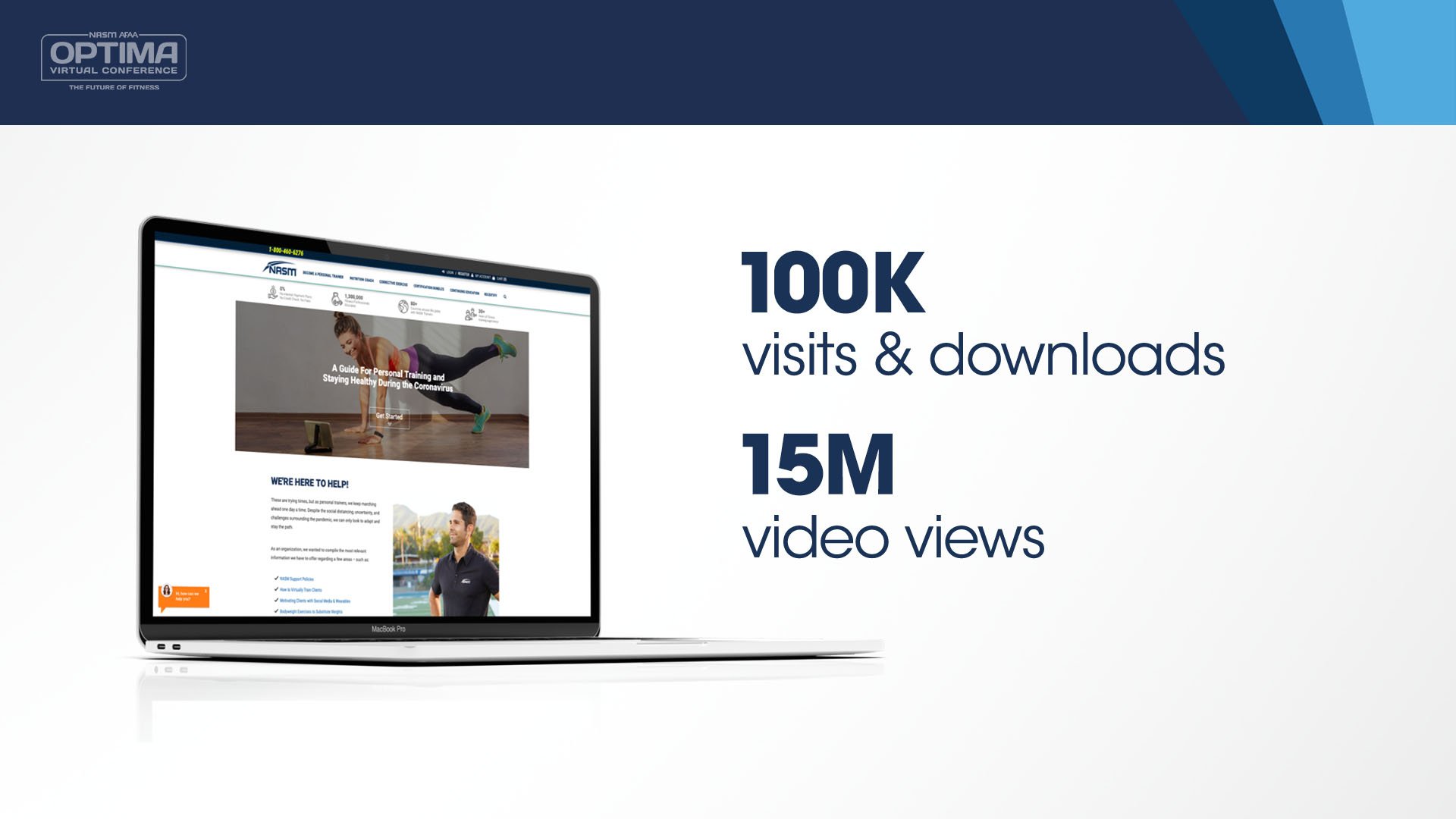 So we reached out to you and our community of experts, and together created a COVID-19 resource page with relevant and helpful content. More than 100K people have visited and downloaded everything from tips for at-home workouts to healthy eating.
We also saw a need to help you and the community continue on your educational journey. And with funds being tight and some of the most popular tradeshows cancelled, many of you were struggling to earn enough recertification credits.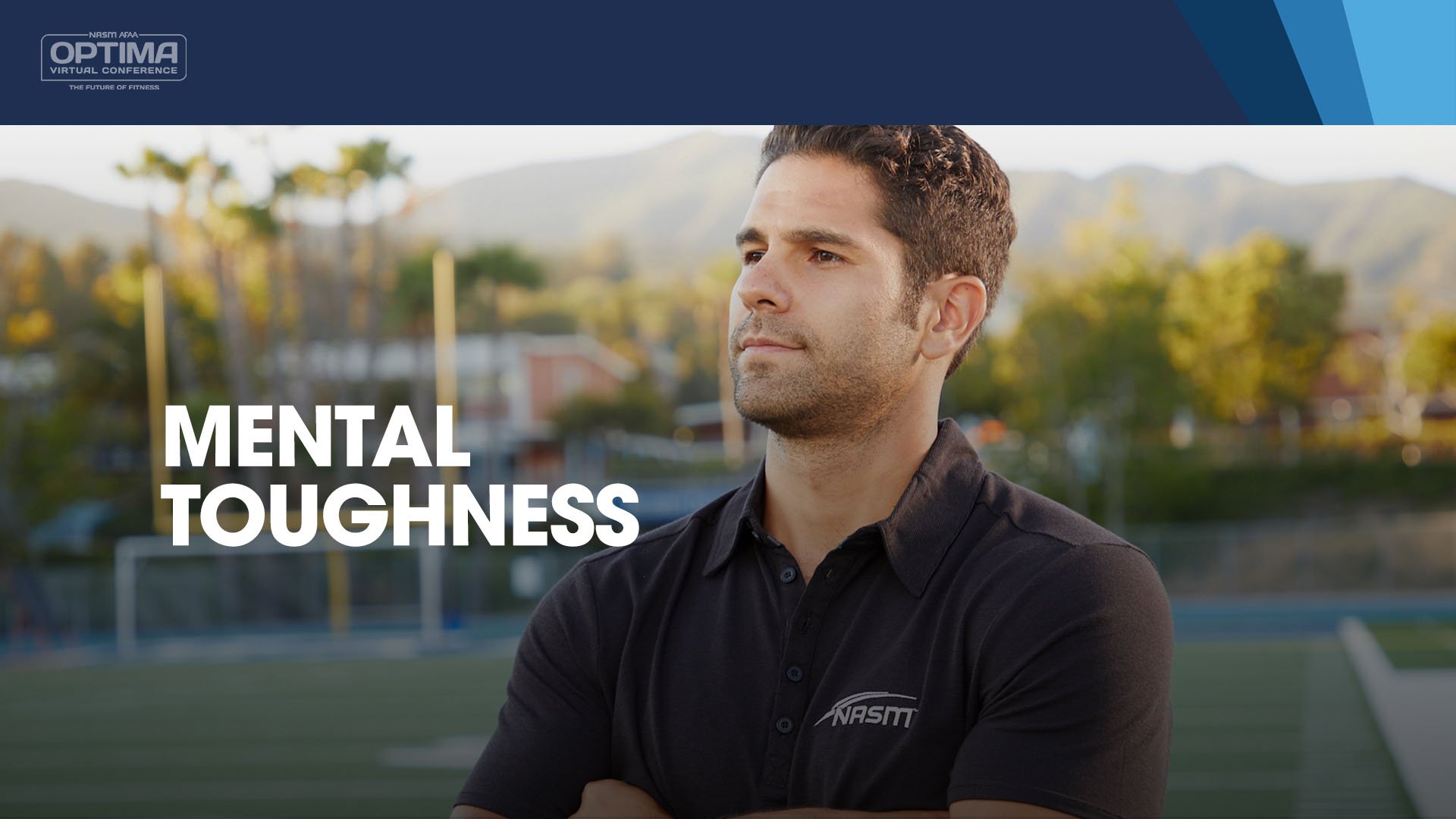 So we offered free courses on topics like mental toughness and mini module virtual training, to help strengthen and support our growing community. Over 80K fitness professionals have accessed these courses to earn CEUs and expand their expertise.
And with testing centers closed down due to COVID-19, one of the most frequent questions we heard was, "How will I take my certification exam?"
NASM was the first major certifier to offer live remote proctoring, and already over 60K students have enrolled.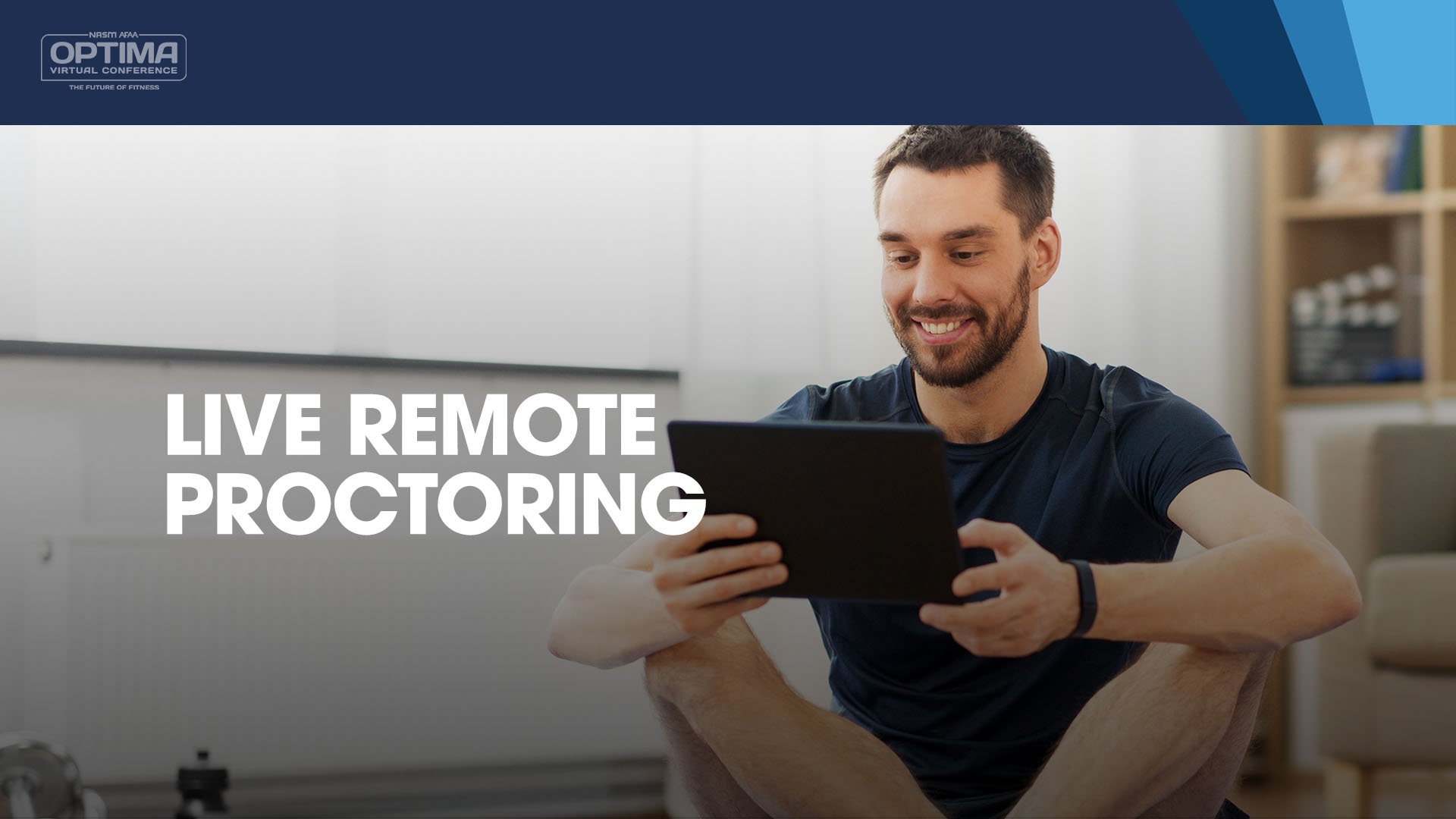 Now you can study for, and pass the certification exam, all from the comfort of home.
Inspired and informed by your real-world experiences, NASM has developed a New fully-loaded Virtual Coaching Course.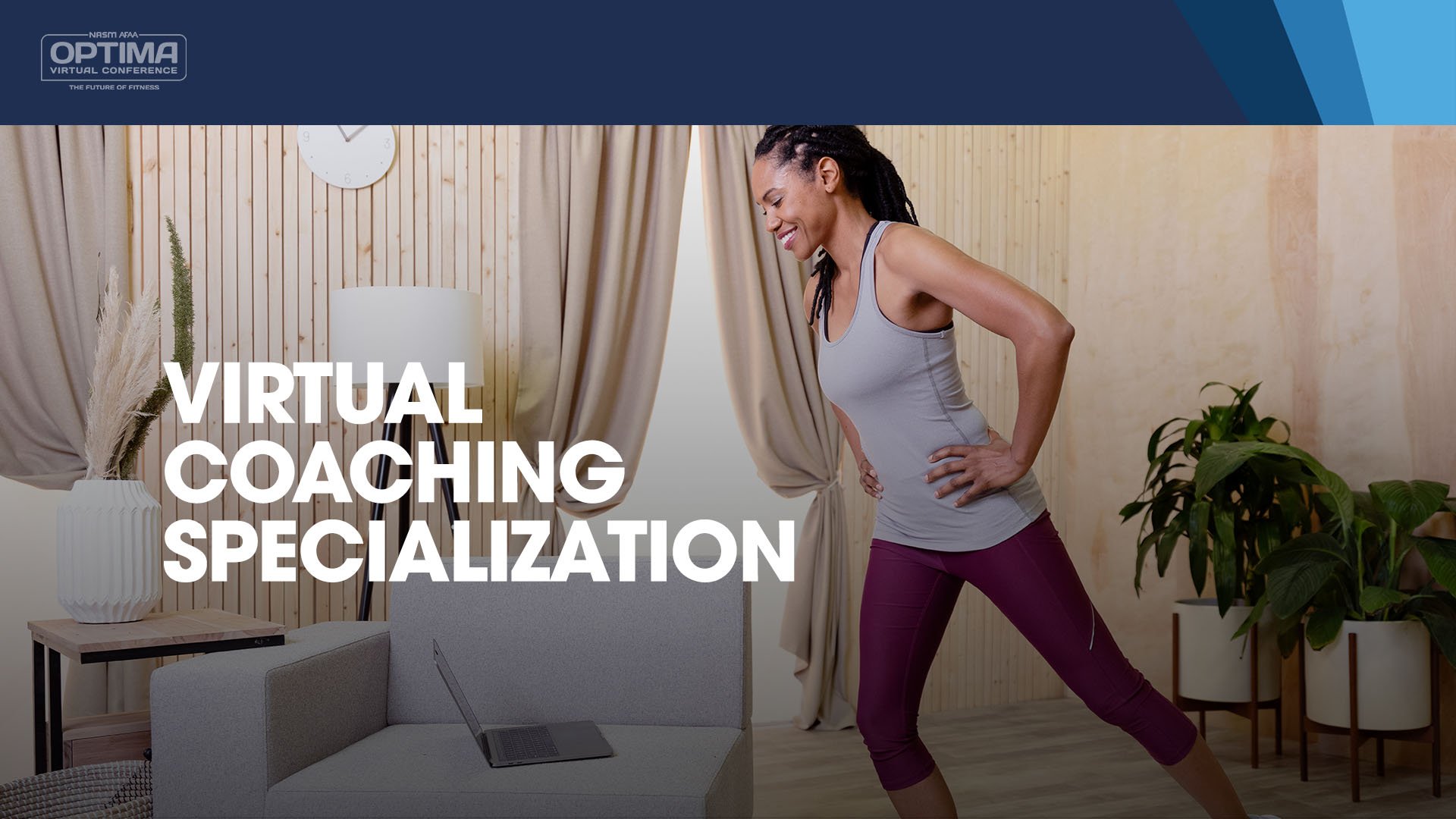 This immersive online program equips you with the skills and strategies to operate a virtual coaching business where you can stay connected and engaged with your clients more than ever before. And here's a quick look…
But it doesn't end there, and we know we have much more to do, but our promise to you is to continue to listen and provide the support and tools you need to continue your important work and thrive.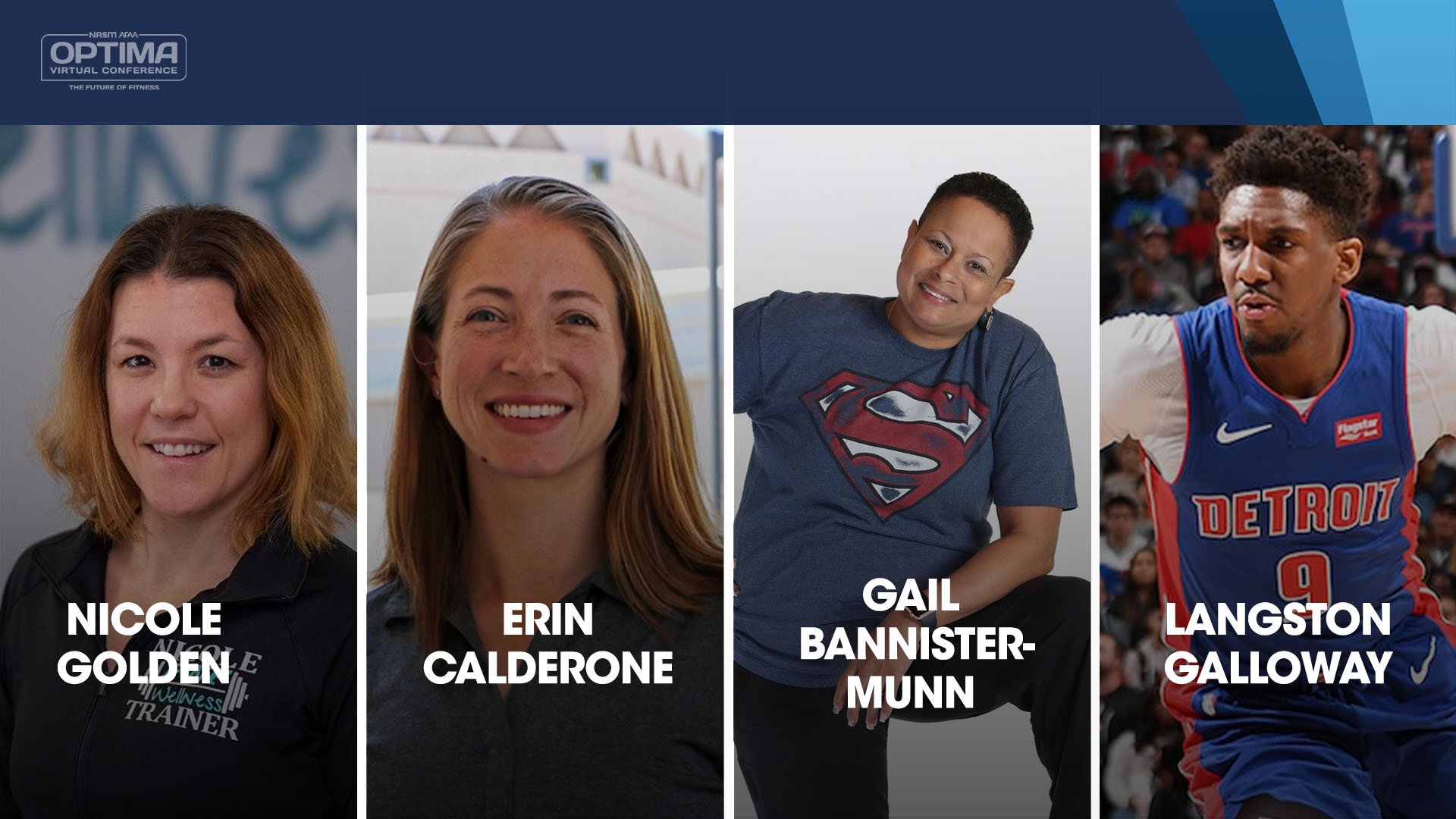 And I'd like to share a few stories with you on how you are pivoting and inspiring others during these uncertain times.
Meet Nicole Golden…
Nicole is an NASM Master Trainer and an AFAA Group Fitness Instructor. At the start of 2020 her fitness business was flourishing, but then came COVID-19 and she was forced to close her doors.
Nicole and her team adapted quickly and the very next morning they were back in business with their first virtual class. There were some technical hiccups along the way, but Nicole and her team persevered. The virtual classes are now a normal and popular part of serving her growing roster of clients.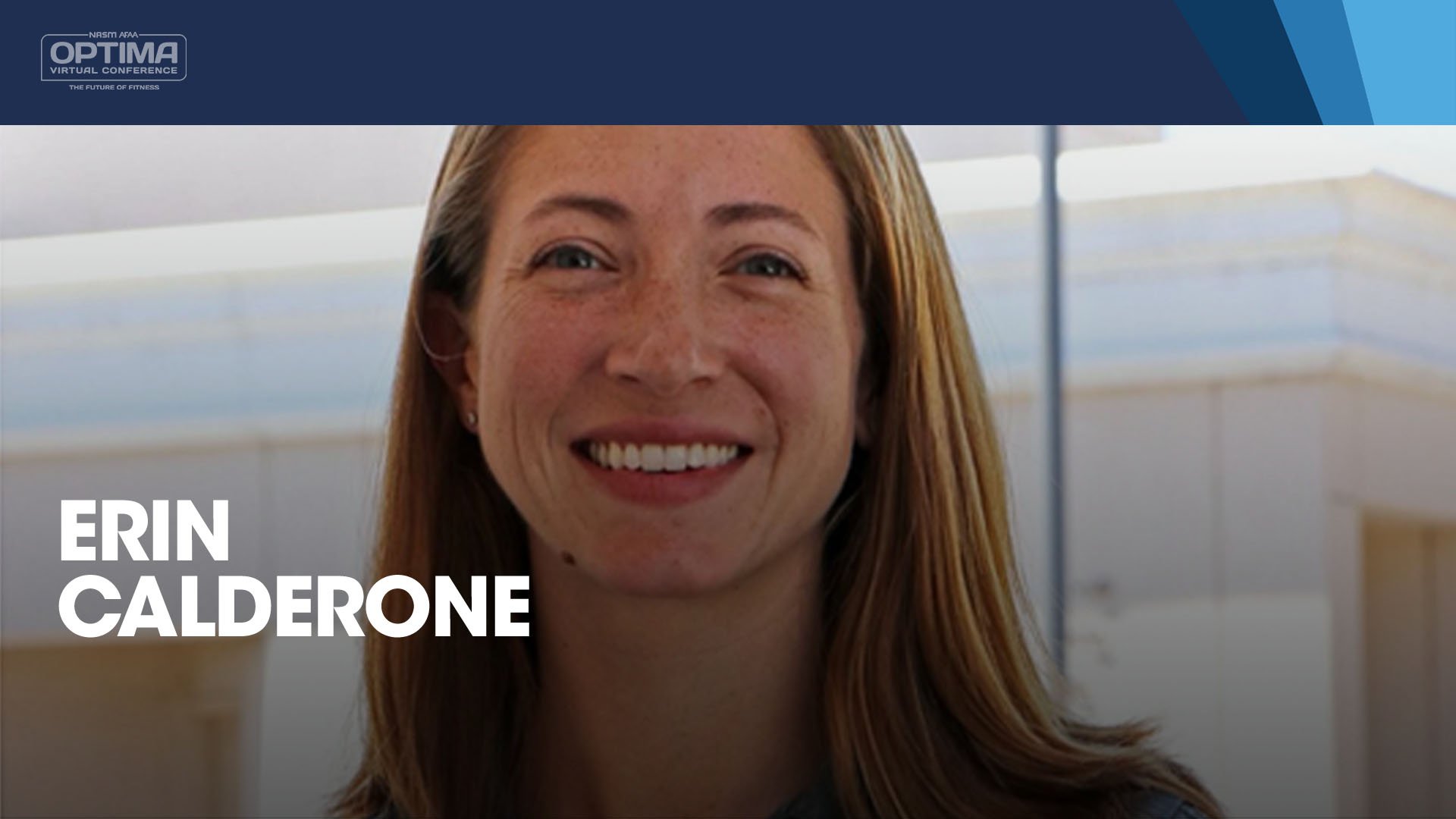 This is Master Trainer, Erin Calderone. She's a professor of Kinesiology at Glendale Community College. Through her guidance, she is proud to report that her students are already leading group-training style Zoom workouts, and her goal is to make them feel confident training in both virtual and face-to-face settings.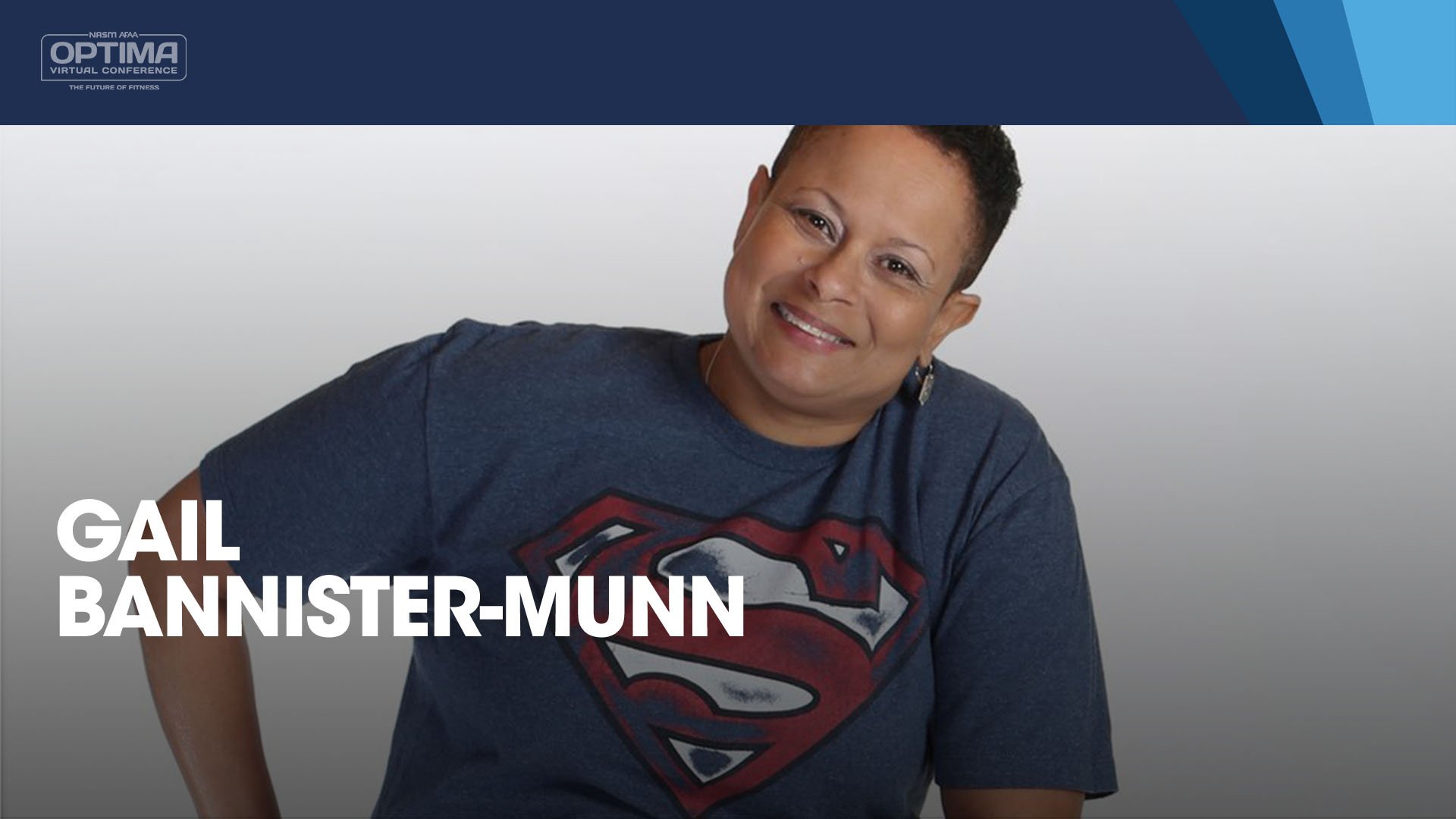 This is Gail Bannister-Munn from Deer Park, New York
She's an NASM CPT and an AFAA Group Fitness Instructor. She says that the NASM Elite package and our Virtual Training Course helped get her the confidence during the pandemic to take a leap of faith. Gail actually expanded her facility and her reach by adding on virtual classes, outdoor training, and small group training.
But COVID-19 affects everyone, even professional athletes. Basketball fans will recognize Langston Galloway…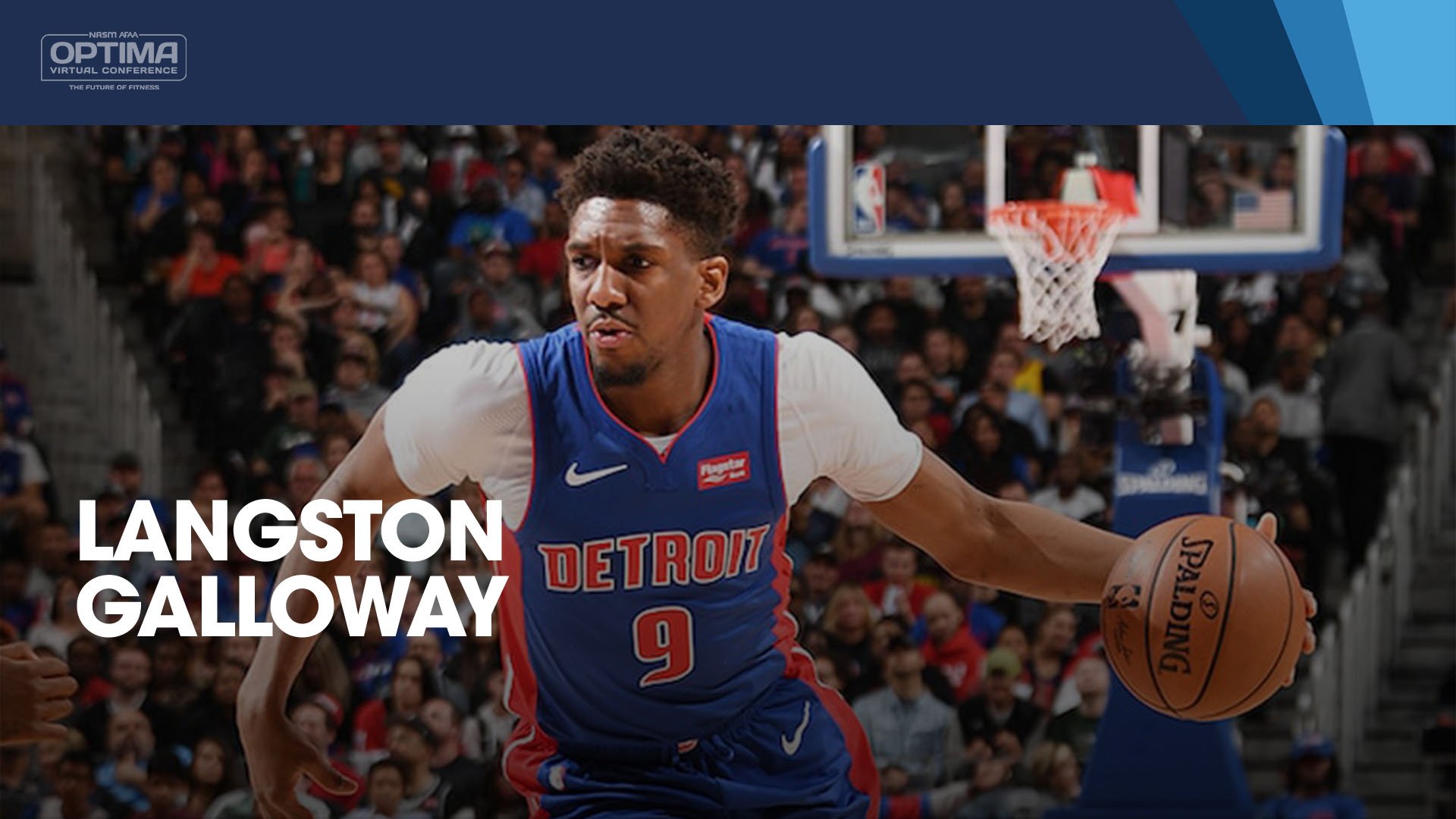 He's the star point guard for the Detroit Pistons, and when the NBA went on hiatus, Langston took advantage of the down time to pursue his CPT training. He's passionate about gaining an edge on the court, and he feels the knowledge he learns from personal training will help him do just that.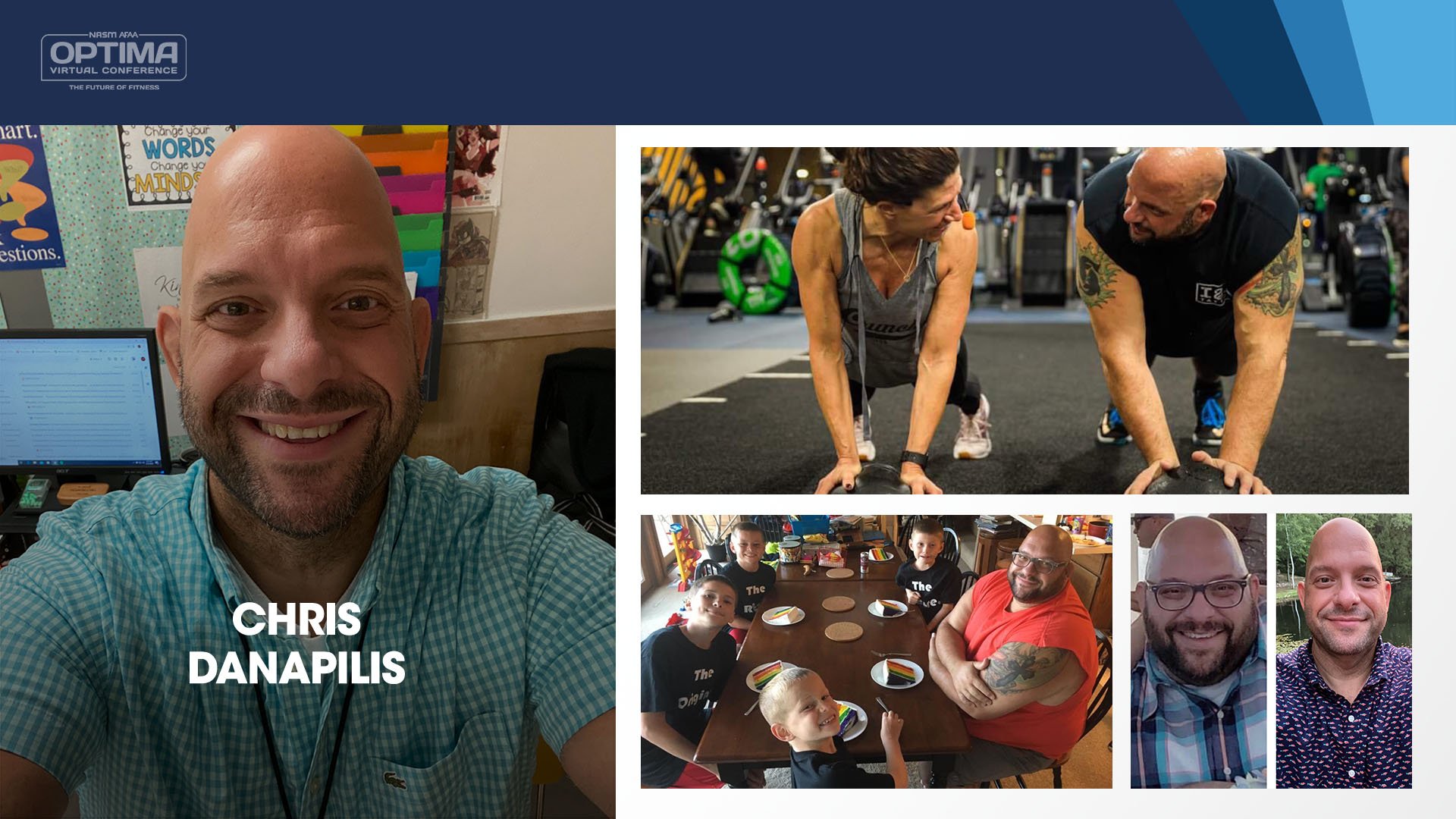 Now meet Chris Danapilis, a school teacher from Schenectady, New York. A little over a year ago, he was overweight and suffered a major health scare, so he joined his local Crunch Fitness and started working out regularly with both AFAA and NASM professionals. With hard work and commitment, the weight started coming off. But then COVID-19 arrived and his gym closed. He was worried that he would fall back into his old habits and his health would decline…but Crunch got creative and started offering outdoor classes. Chris was there at every chance. He has now lost 150 pounds and is thinking about becoming a CPT himself.
It's stories like these that make me so proud to be part of this community.
At NASM, AFAA and Premier Global NASM, we believe these times present opportunities for all of us to rise to the occasion and demonstrate the best aspects of our humanity. To celebrate that spirit, we are starting a new Optima tradition, with a special award recognizing a member of our community that has blazed new trails and expanded the universe of potential within our industry.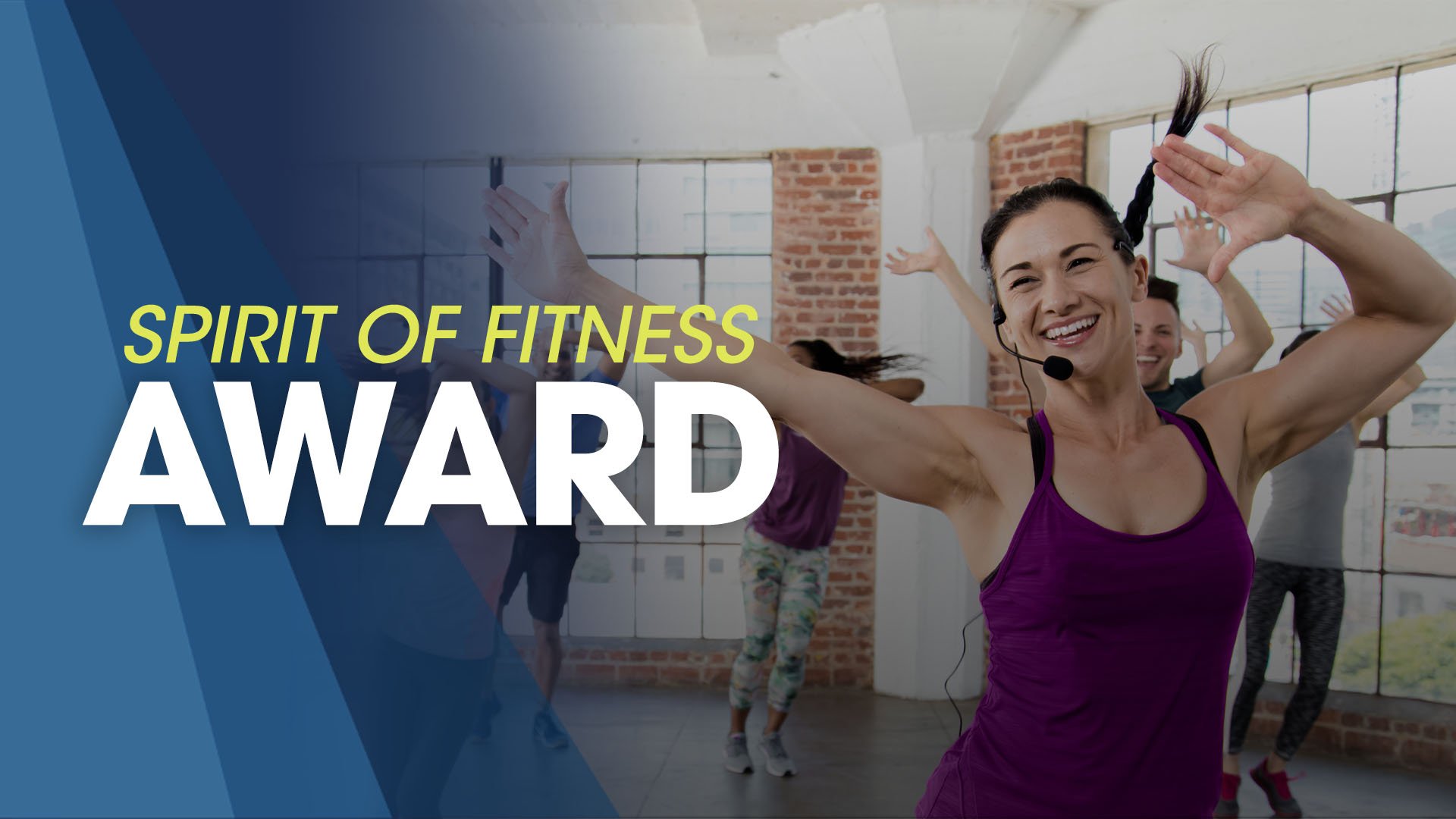 The first recipient of the Optima Spirit of Fitness Award goes to one of the most revolutionary movements in the history of fitness.
Started  22 years ago in Cali, Colombia,  Zumba supercharged aerobics with a dance-infused Latin beat and launched an international fitness phenomenon. Through Zumba, the ZIN and SYNC communities serve more than 15 million participants in 180 countries.
This year, Zumba partnered with the Global Foodbanking Network to deliver 1 million free meals to families in need, and it has raised over $5.7M to support important causes like the Breast Cancer Foundation and Augie's Quest for the Cure of ALS.
In recognition of its extraordinary contributions to a healthier and happier world, I am proud to present the 2020 Optima Spirit of Fitness Award to the Zumba Instructor Community. NASM and AFAA will provide 20 scholarships that Zumba will share with its instructors to support their commitment to continuing education.
 I am honored to have Alberto Perlman, CEO and Co-Founder, accept this award on behalf of the entire Zumba community. 
Thank you so much, Laurie, and the NASM and AFAA organizations.
I am so humble to accept this award on behalf of the global Zumba and STRONG Nation communities.
When stay-at-home orders were first put into effect in March, we made it our mission to keep people moving, not only for physical release, but as a way to help with the stress and anxiety due to the pandemic.
Our incredible instructors around the world never missed a beat, learning the ins and outs of technology so they could deliver amazing virtual classes, and eventually teaching outdoor classes to keep their communities moving and connected, continuing to create joy in a time where we all have needed it the most.
While our industry has taken a hit, the ZIN and SYNC members continue to be a powerful force of good in the world through their classes.
Congratulations to every single Zumba and STRONG Nation instructor, the first recipients of the 2020 Optima Spirit of Fitness Award. We are so proud of you and continue to be inspired by you. Thank you all.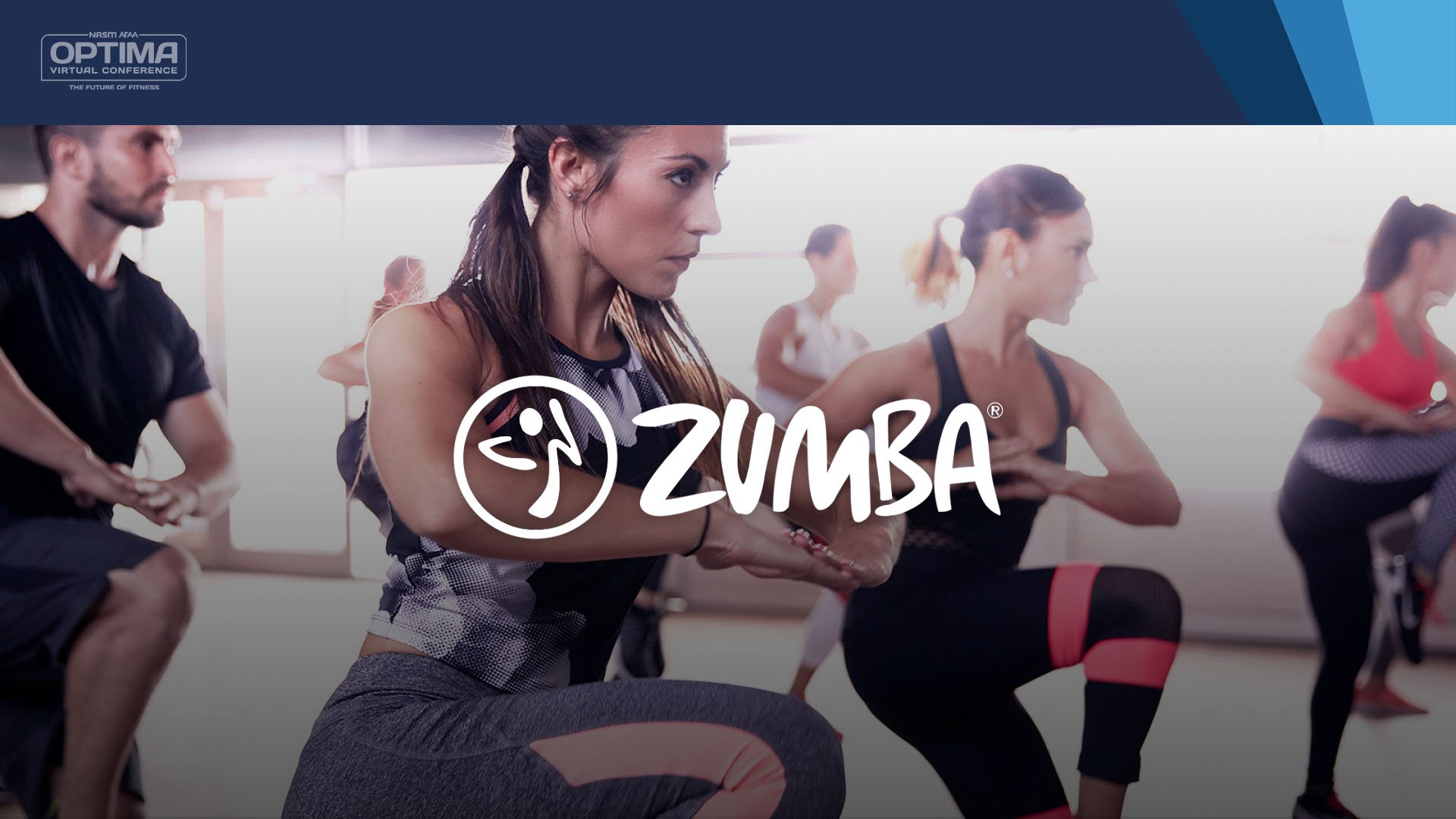 Thank you, Alberto and congratulations to the Zumba community.
And now I am thrilled to officially kick off Optima 2020. Over the next 4 days, we are excited to present over 100 educational sessions and networking events that will connect you with real-world strategies to elevate your expertise. And a big part of these sessions will highlight how to leverage your skills in a virtual world.
But an event like this requires a lot of help from our industry partners.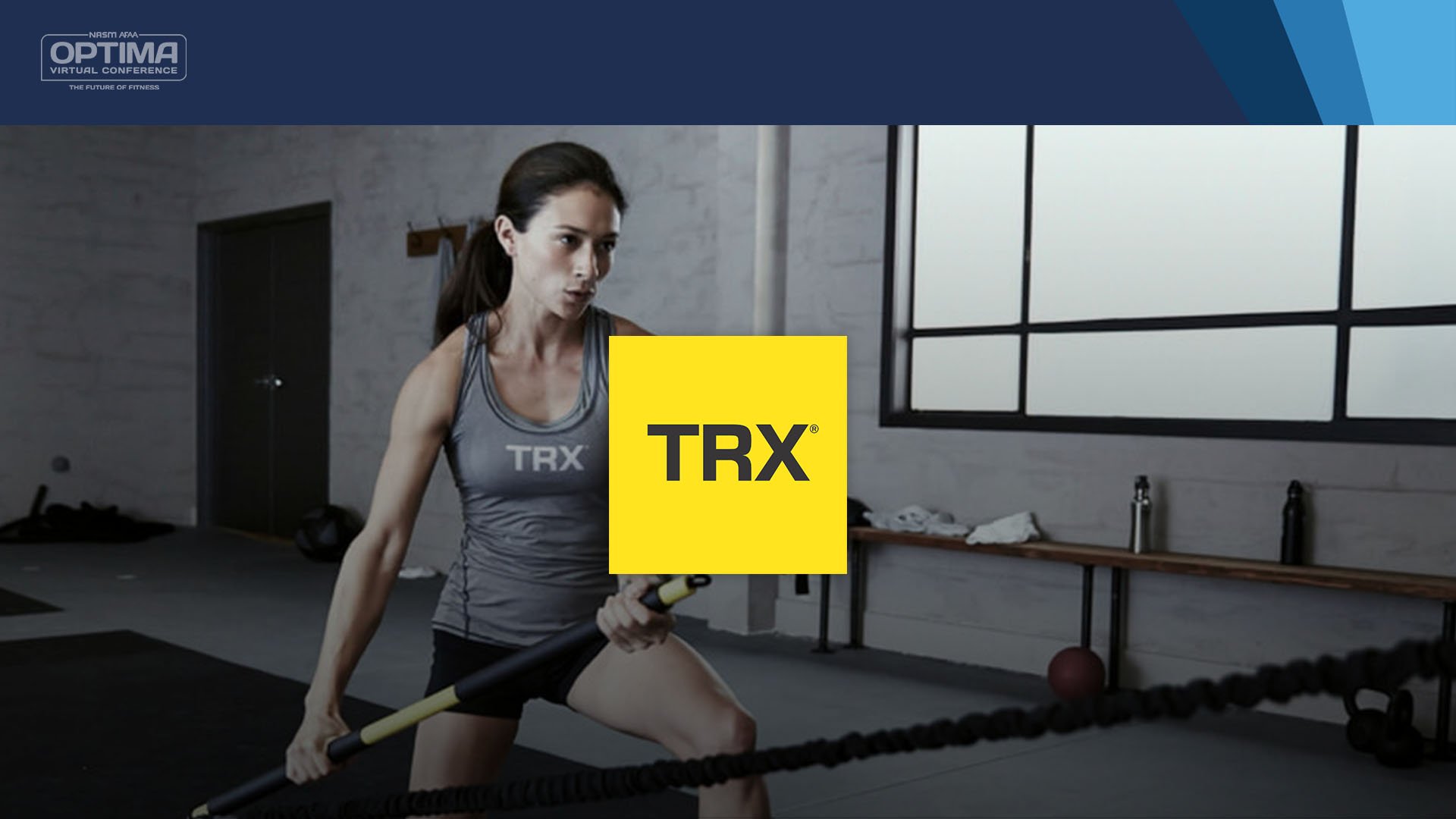 I want to thank our Gold Sponsor, TRX, an amazing company with more than 250,000 TRX professionals in over 40,000 gyms around the world.
We'll be hearing from TRX's founder, Randy Hetrick, in a just a few minutes.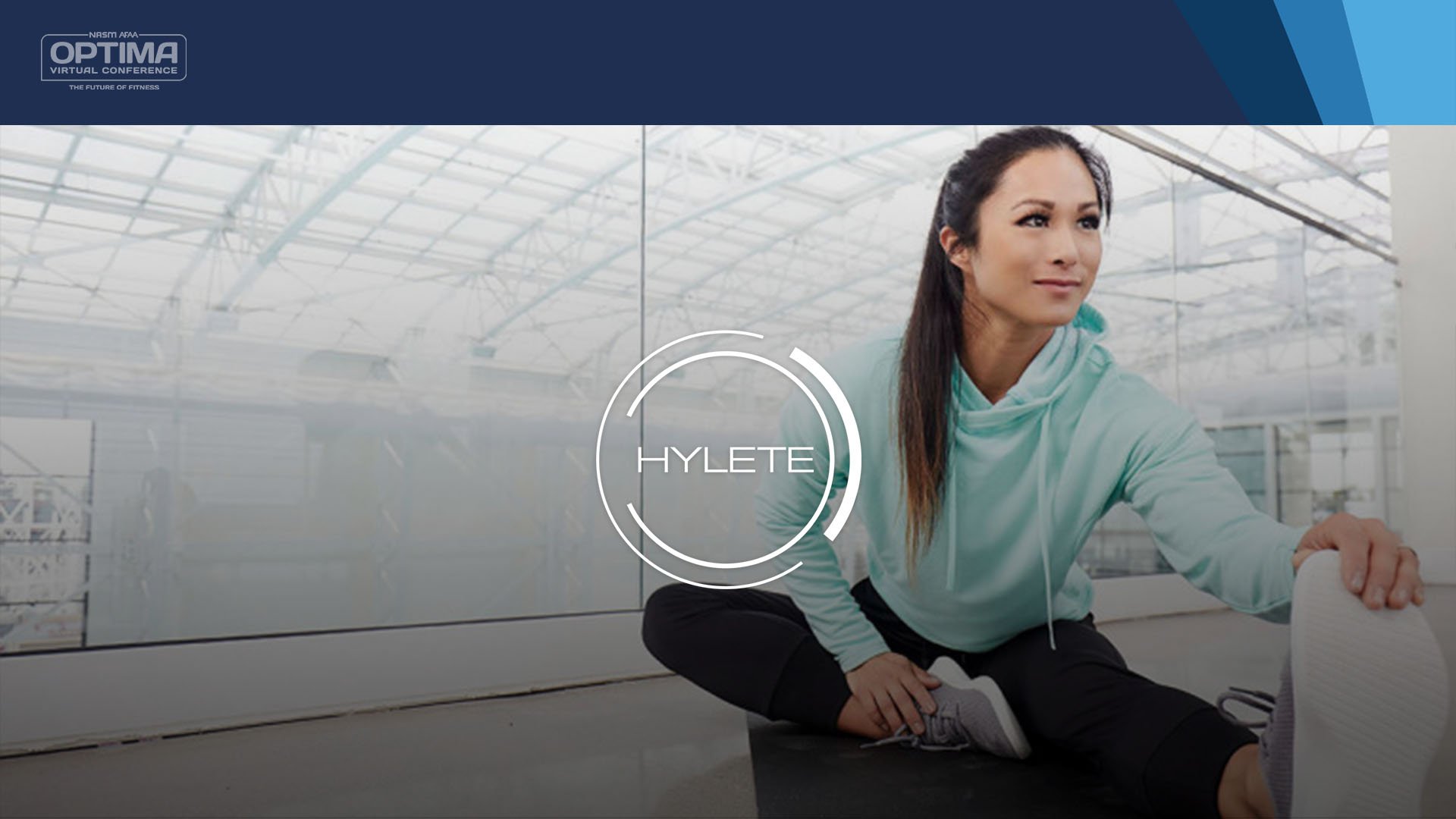 And thank you to our Silver Sponsor, HYLETE, who has revolutionized the world of fitness apparel…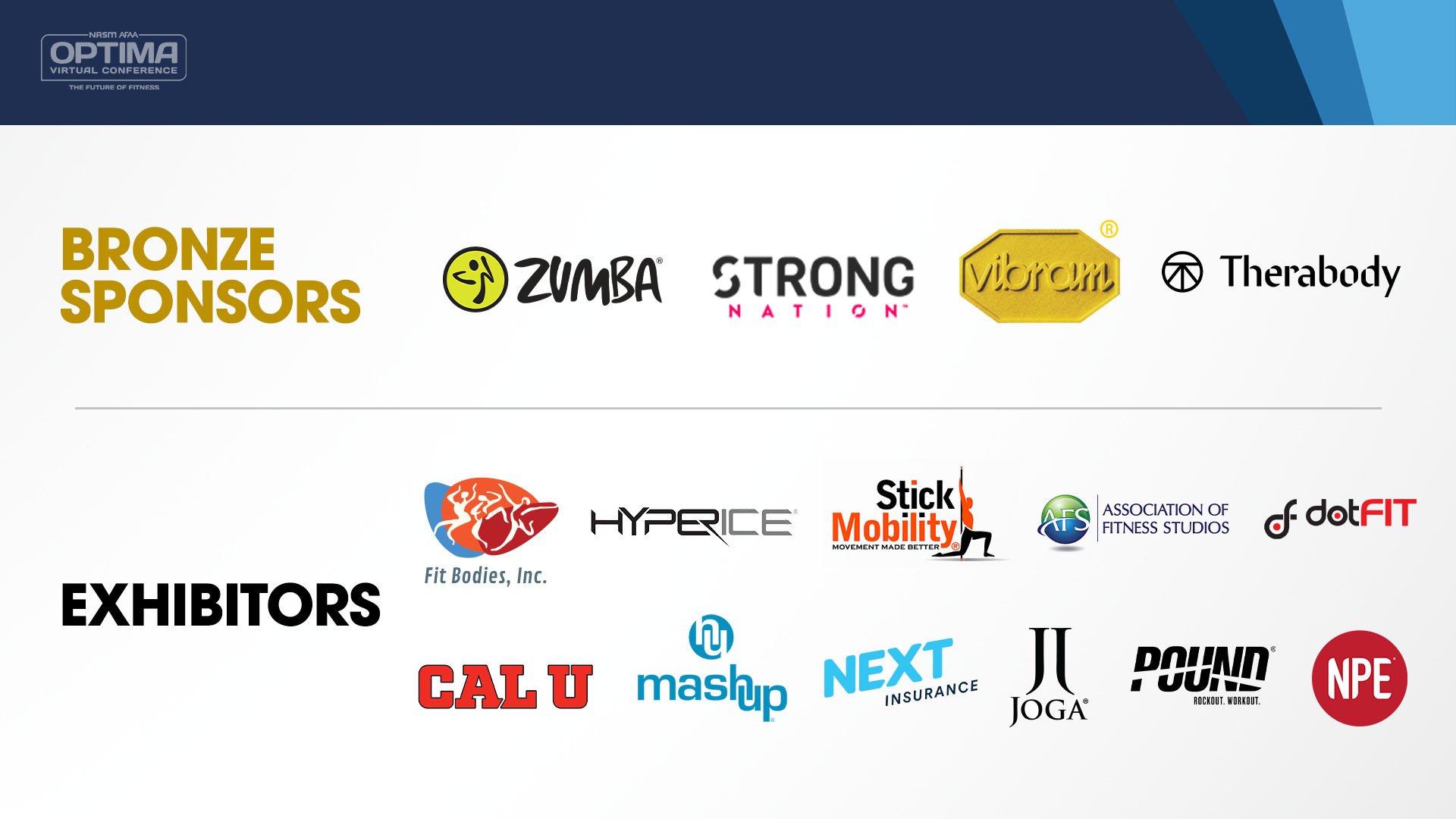 …and our Bronze Sponsors and exhibitors. I invite everyone to visit all of these great brands in our virtual expo hall where you can learn more about their wonderful products and services – and where you will receive all kinds of exclusive Optima offers and discounts. The more you explore and interact with these brands, the more chances you have to win one of the daily prizes.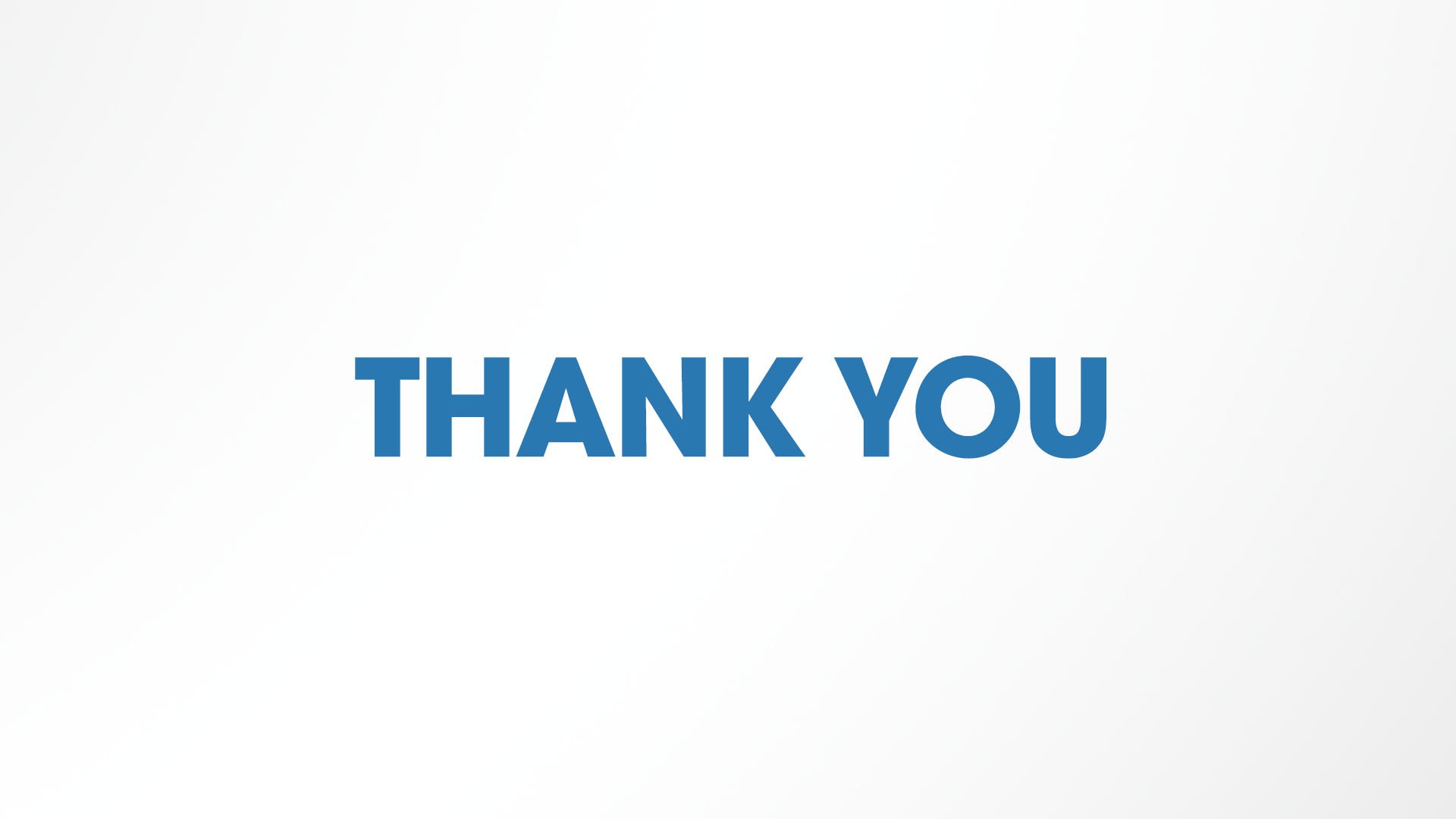 Thank you to all our VIPs, international fitness professionals, distributors, and partners in over 95 countries…
…including Belgium, Serbia, France and many others.
Here's a quick trip around the world with our international NASM brothers and sisters…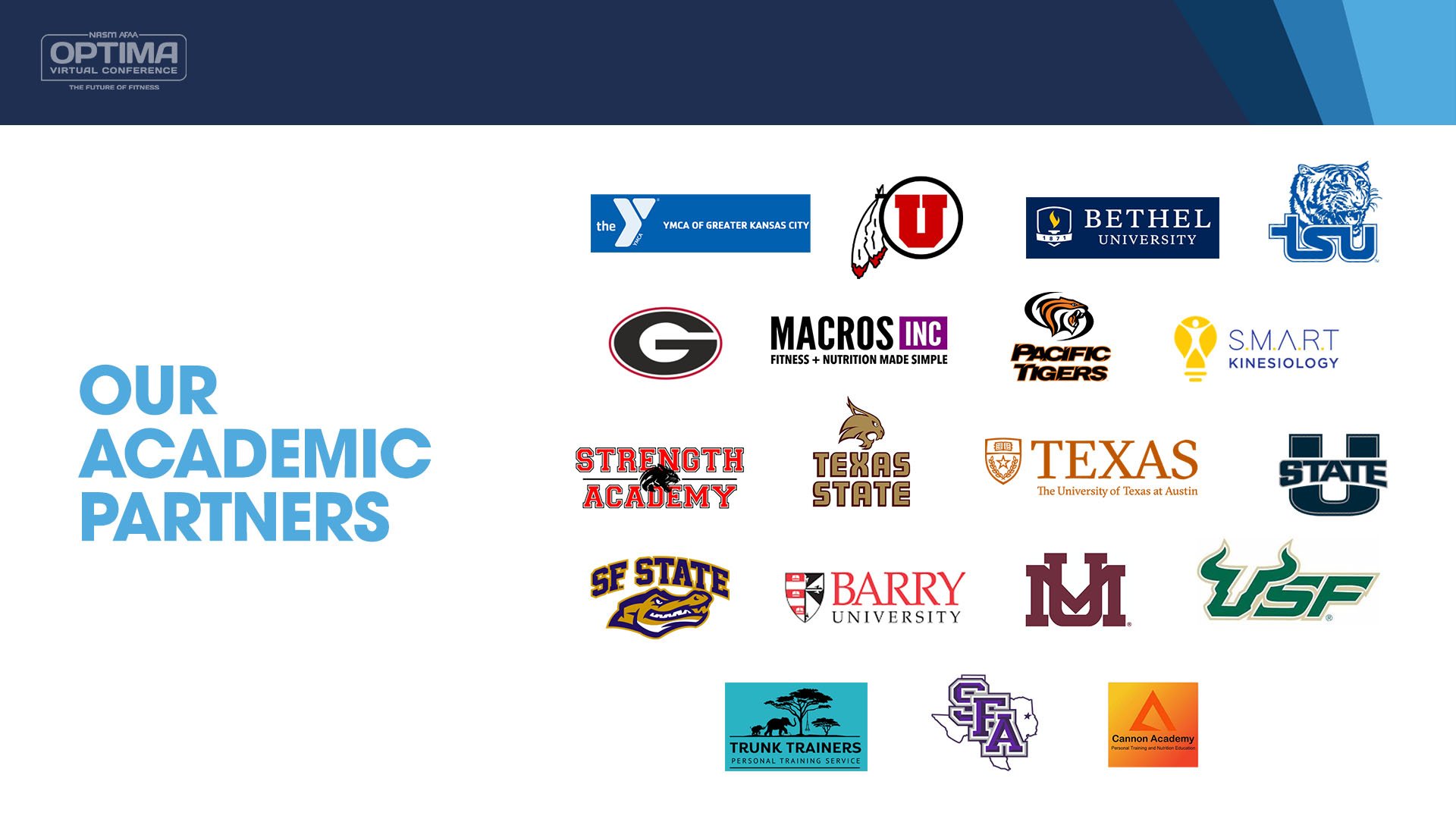 And closer to home, this year we welcomed 30 new partners to our growing family of more than 500 academic institutions. These are the universities, the colleges, the schools, and the rec centers that deliver NASM and AFAA programs through both hybrid and fully virtual formats to more than 10,000 students annually.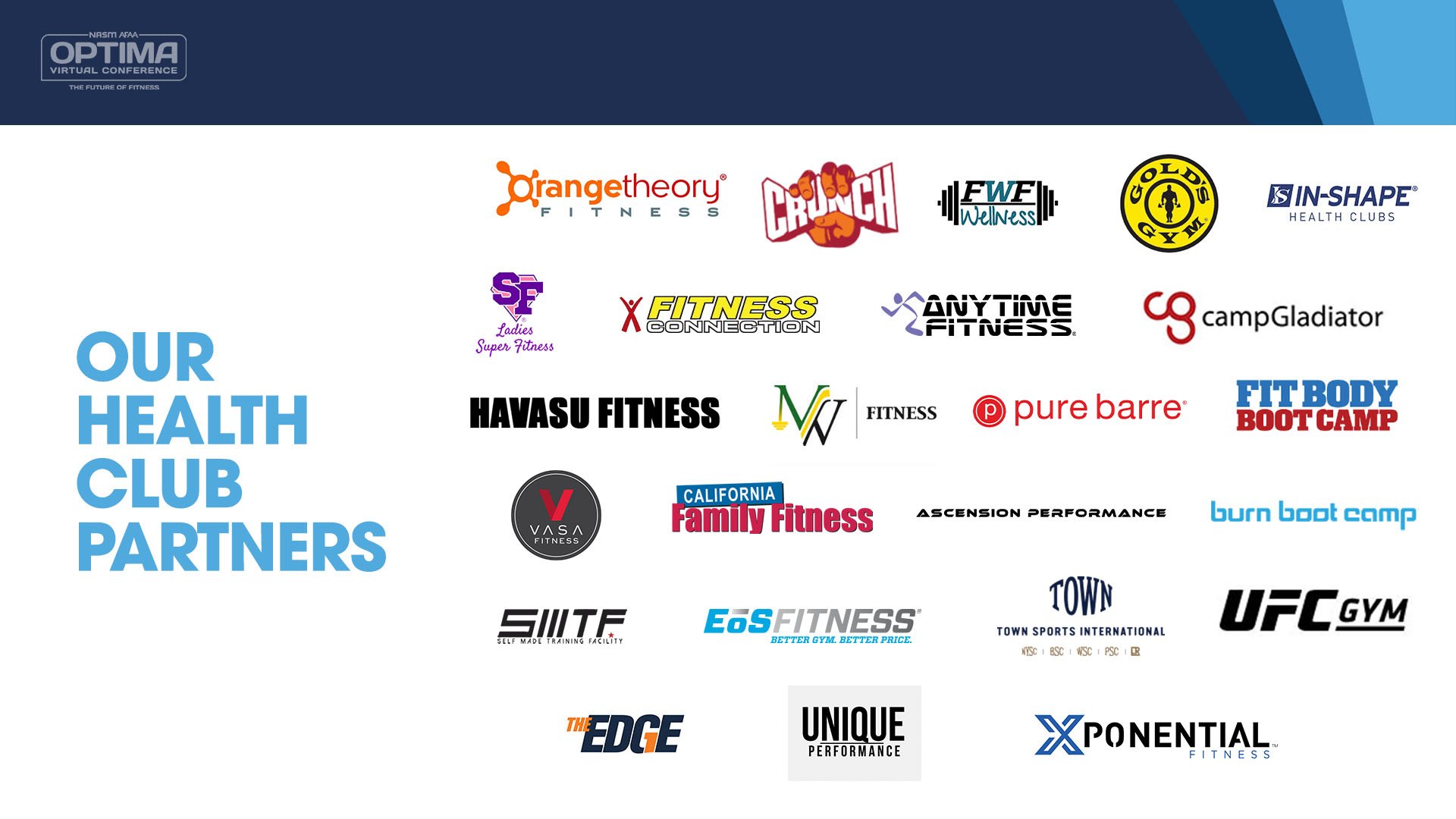 We also salute our health club partners in what has been an extremely challenging environment. Today, more than 10,000 health club partners support recruitment, retention and ongoing career development opportunities for NASM and AFAA professionals.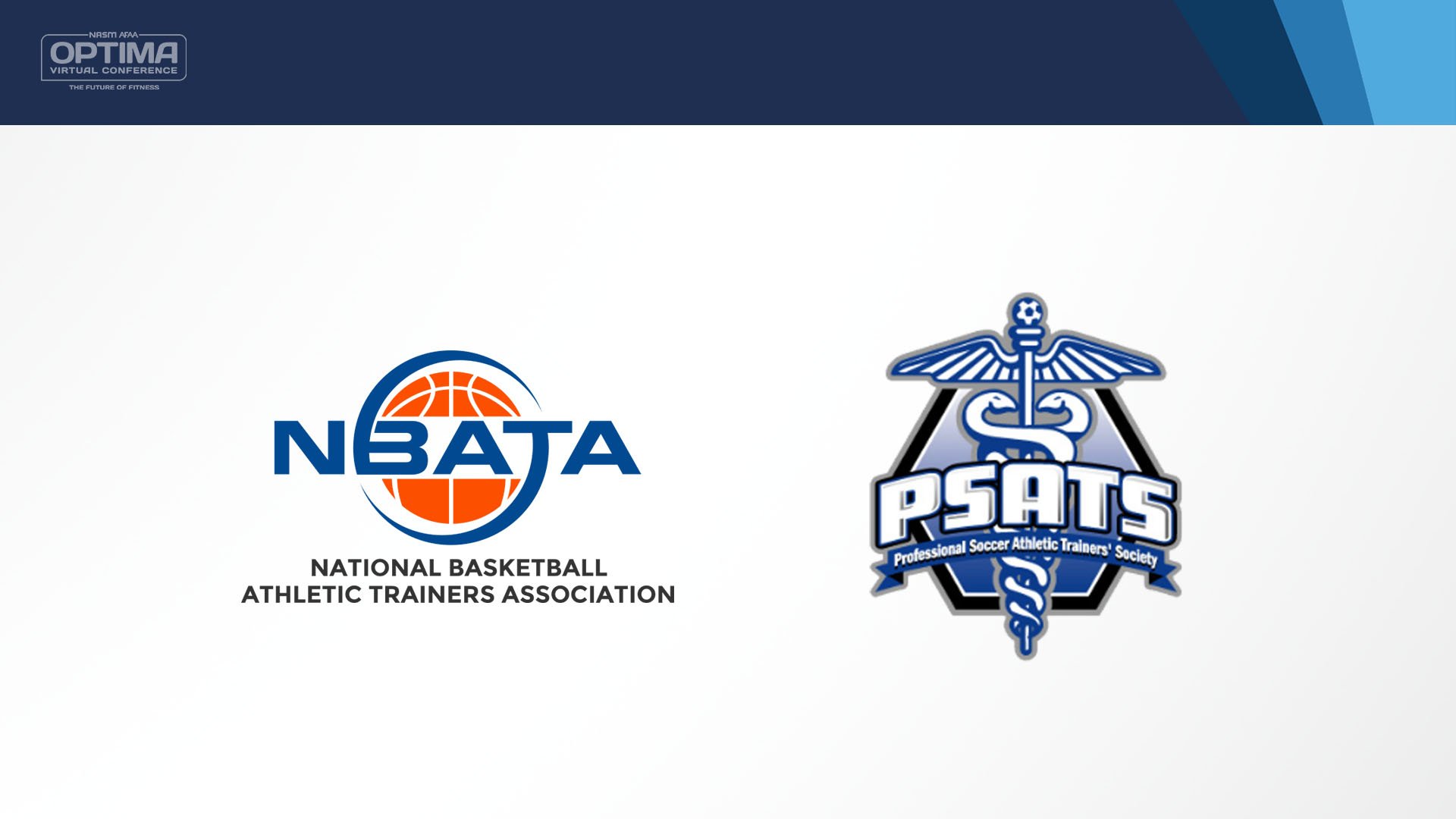 This year we are excited to announce that NASM is now the official education partner for the athletic trainers associations for both the NBA and Major League Soccer. We welcome those members to our Optima family, and we are proud to report that NASM programs and trainers are being utilized across virtually every professional sports league.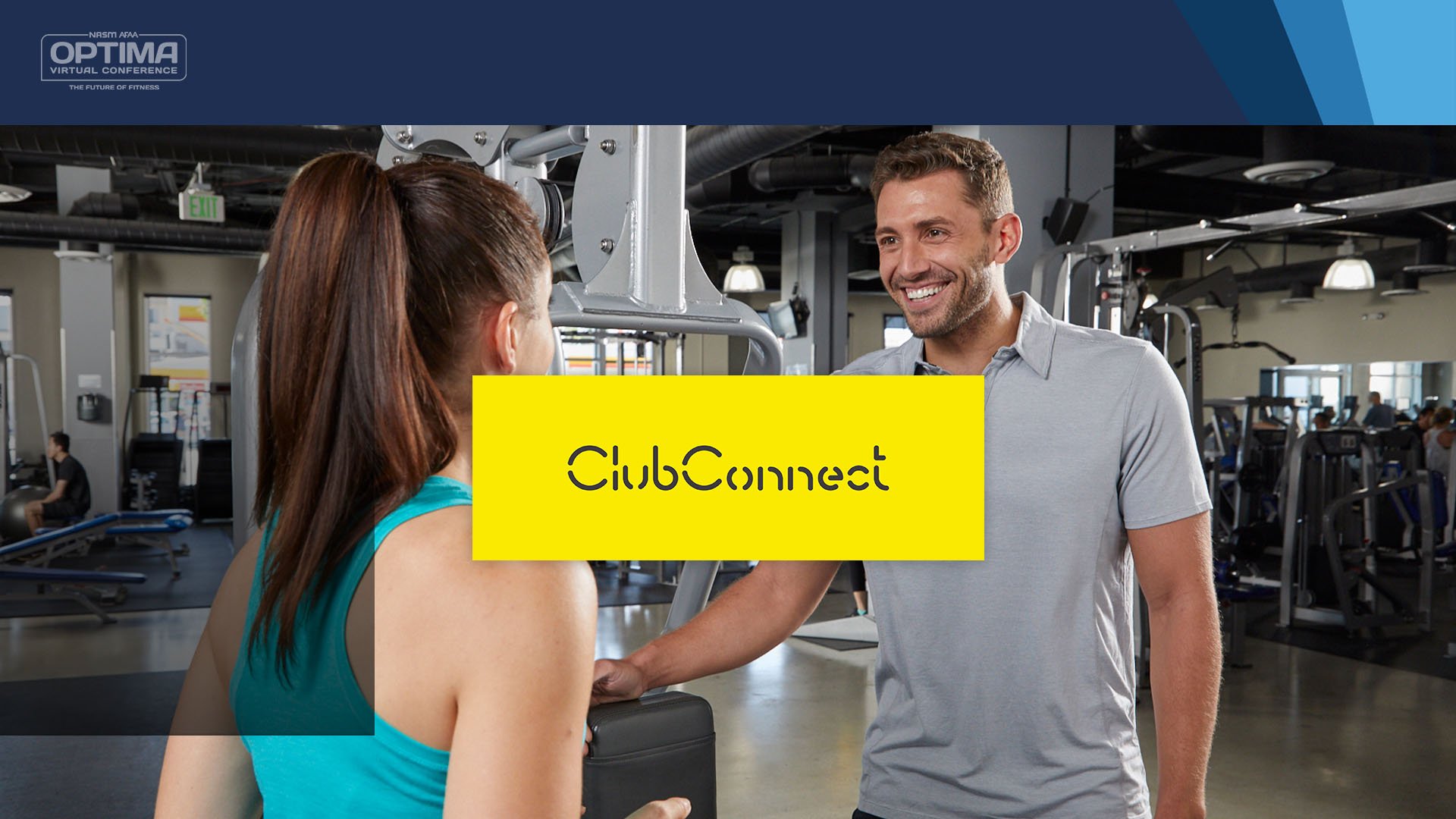 At last year's Optima, I announced our groundbreaking partnership with ClubConnect. This innovative, personalized and easy-to-use software is now utilized in over 8,000 health clubs to educate, engage and elevate staff, making NASM and AFAA's content and solutions even more accessible at the employer level.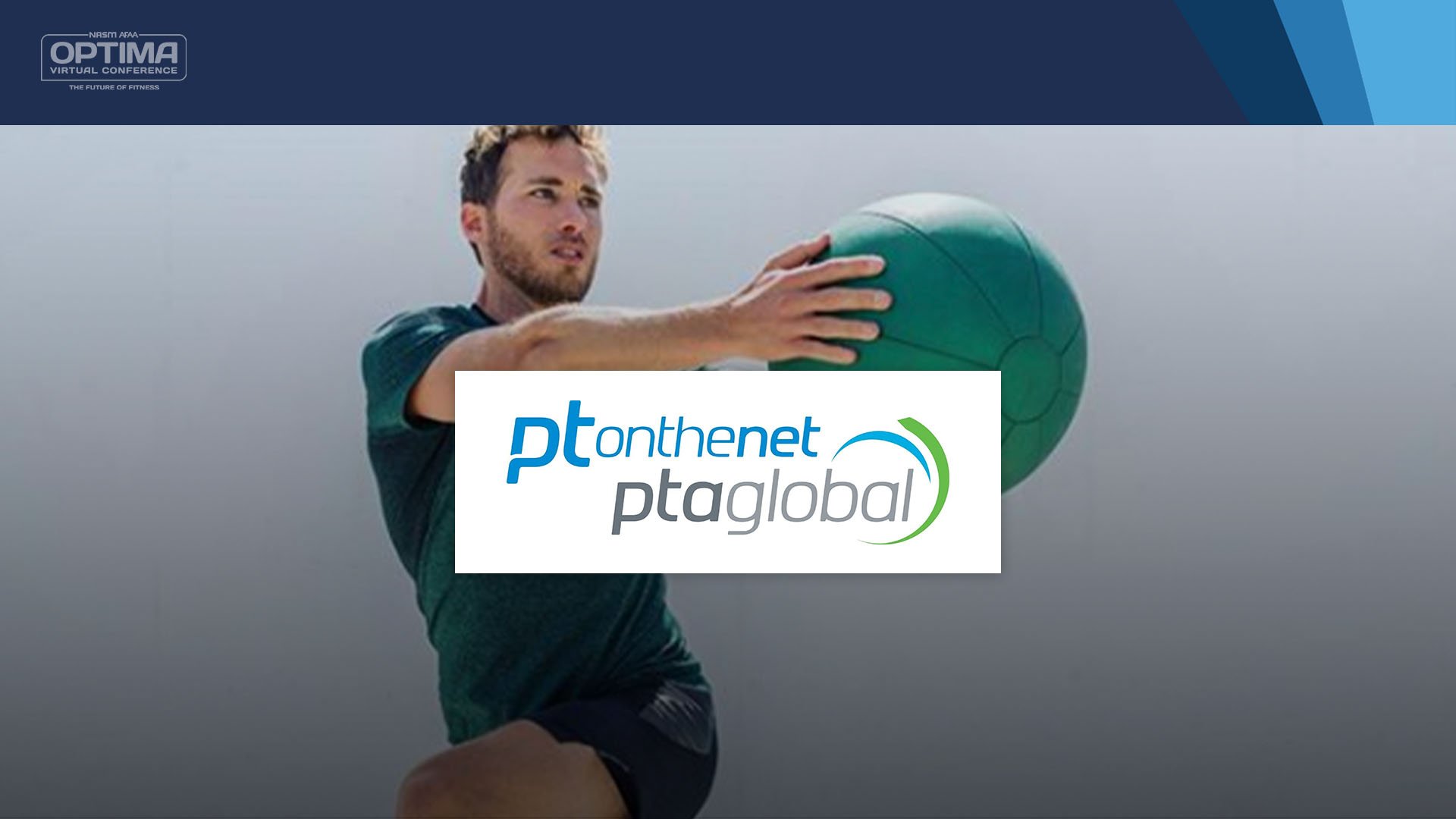 I am excited to announce that the PT on the Net and the PTA Global communities are joining the NASM family. With a combined 4 decades of educating, developing and empowering trainers and club operators, they share our mission of elevating today's fitness professionals.
And by joining forces, we will expand our ability to deliver the tools and education fitness professionals and health club operators need to continue to grow and thrive.
Welcome to the family.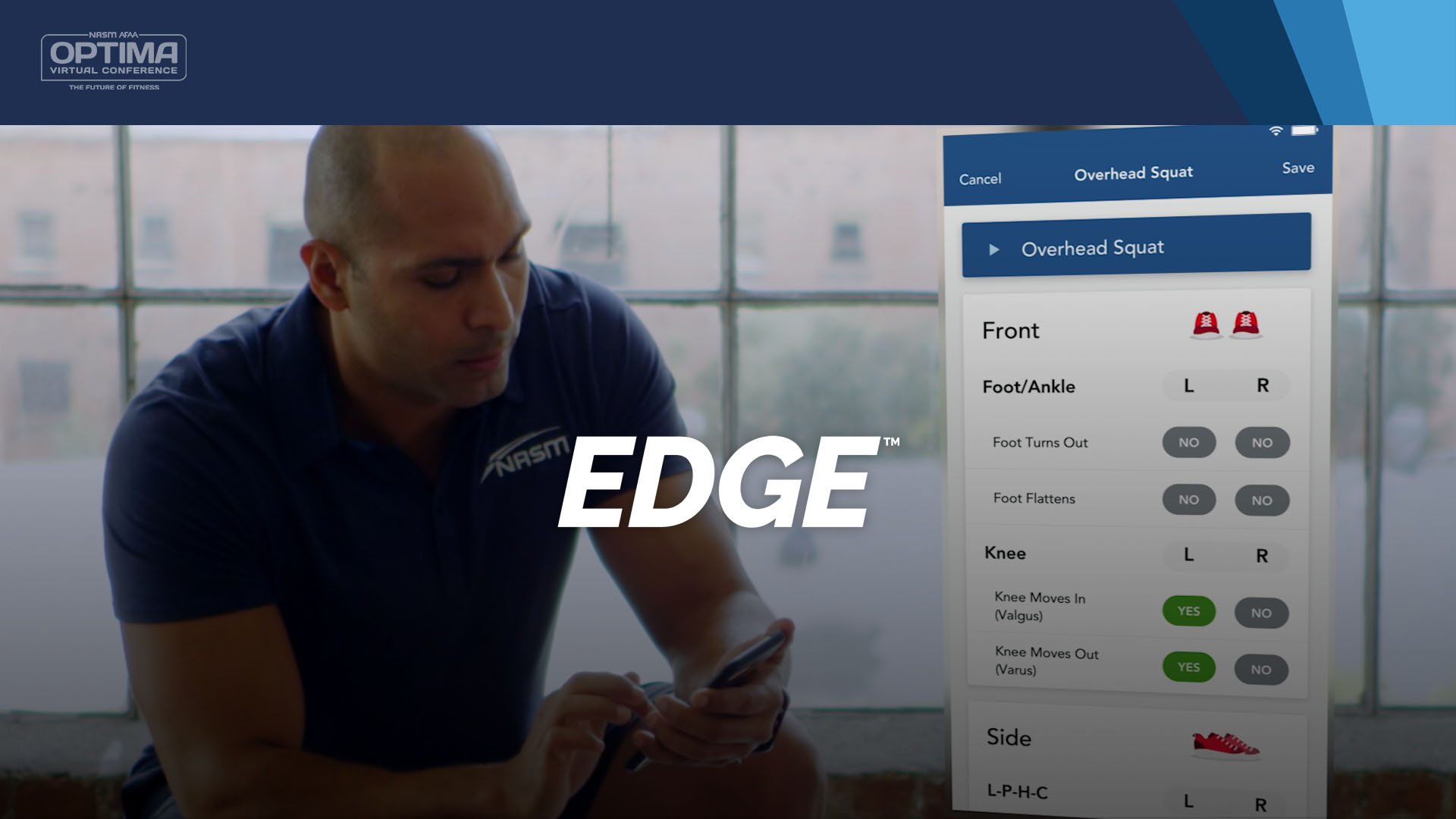 We continue to add new functionality to our EDGE app. We are also optimizing communication between trainers and clients by providing in-app chat, scheduling, payments, virtual sessions, and much more. So, if you haven't already, I highly recommend you download this app designed specifically to work with you and for you.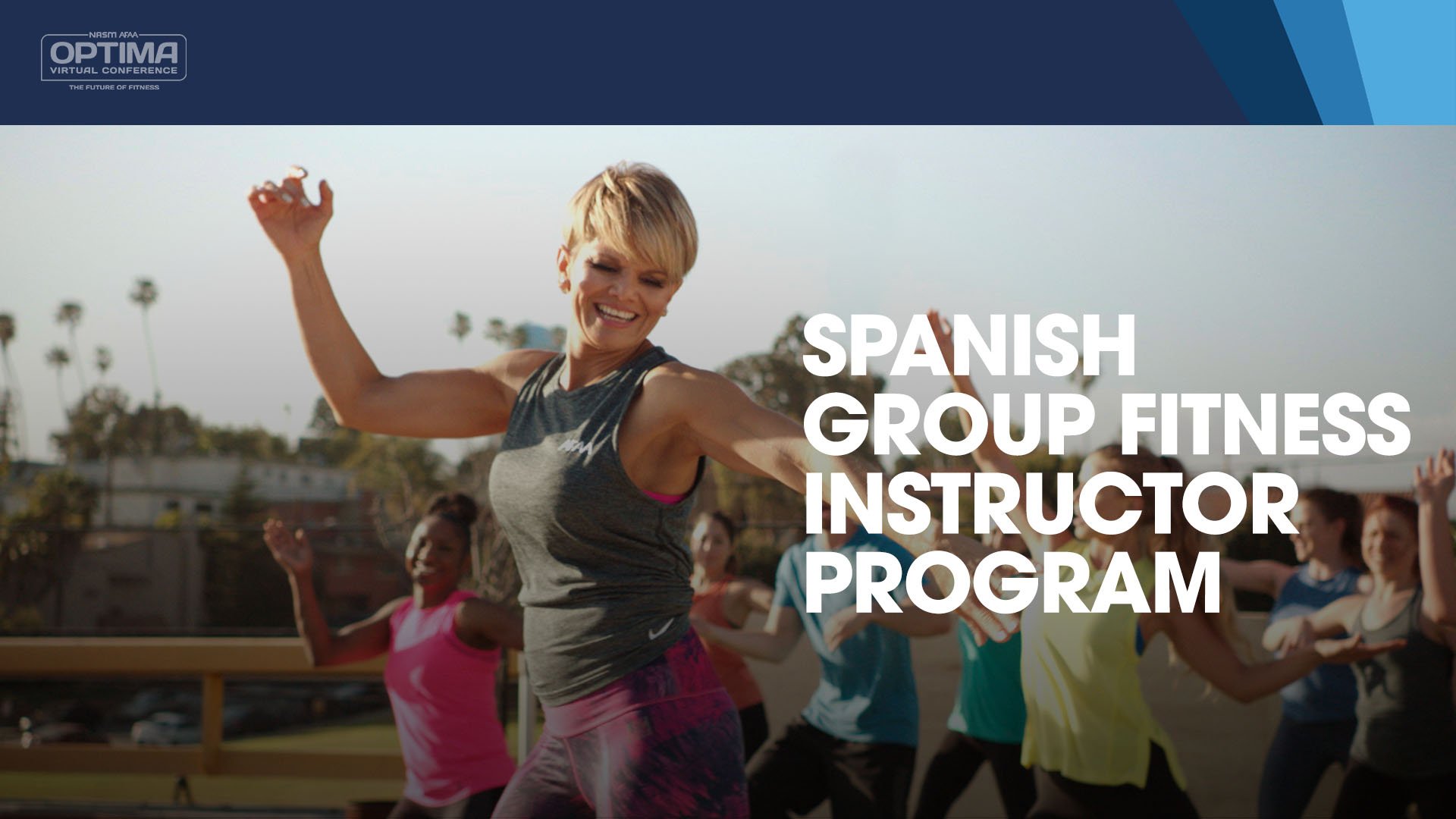 We are also committed to making our programs accessible to as many students as possible, so earlier this year we introduced our new Spanish Group Fitness Instructor program. And more are on the way.
So where do we go from here?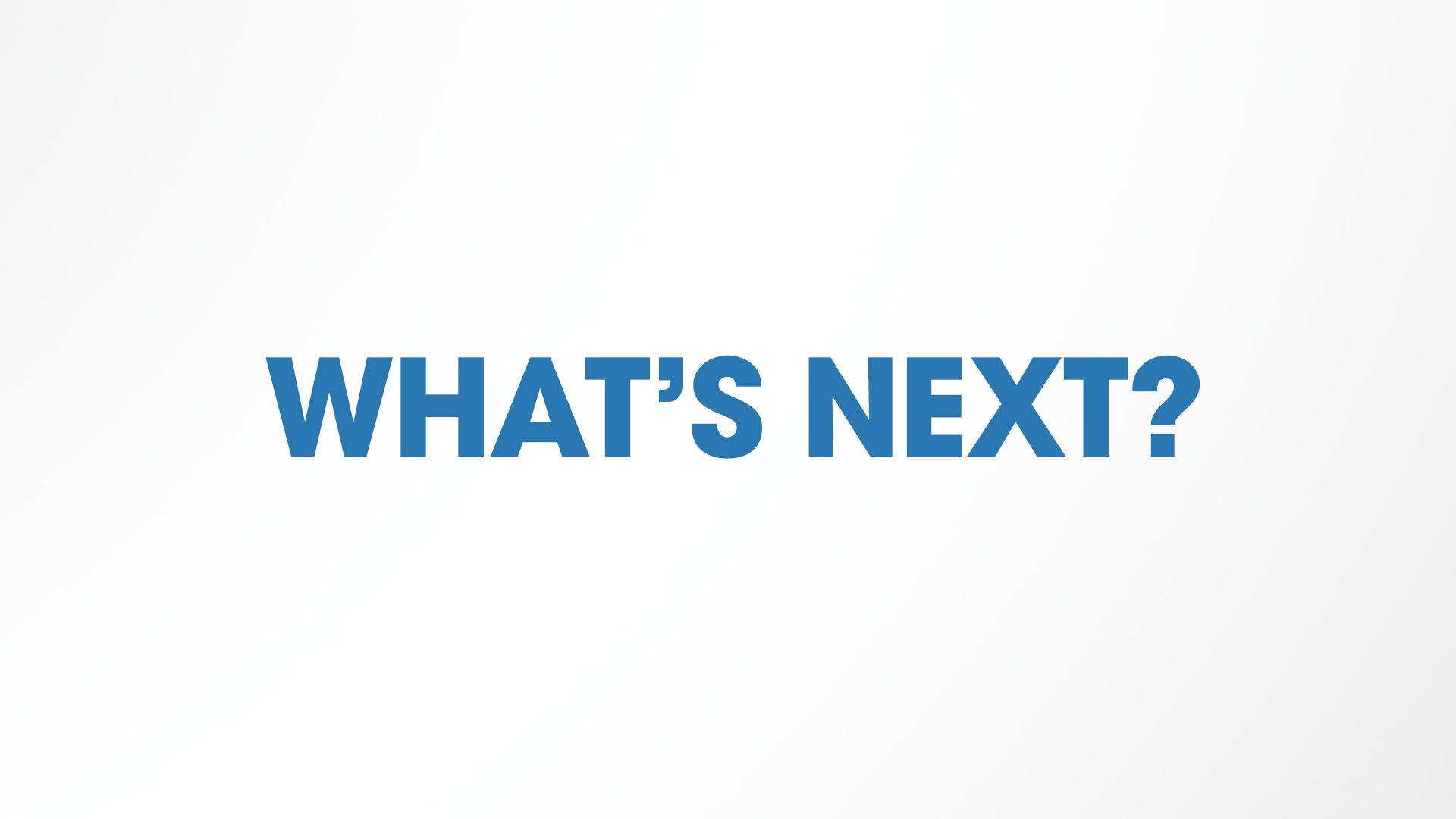 Our product development team has never been busier. We have a full roster of new and powerful programs coming in 2021, covering nutrition, wellness, and beyond! This relevant and robust product roadmap guarantees that you will have all the tools and expertise you need to continue the important work you do in transforming lives and truly changing the world.
Thank you for being part of Optima 2020. Here's to another exciting year ahead.