Exercise can improve the quality of life of those with Alzheimer's disease—and even slow its progression.
Here's expert insight on motivating and managing clients with early onset and later stages.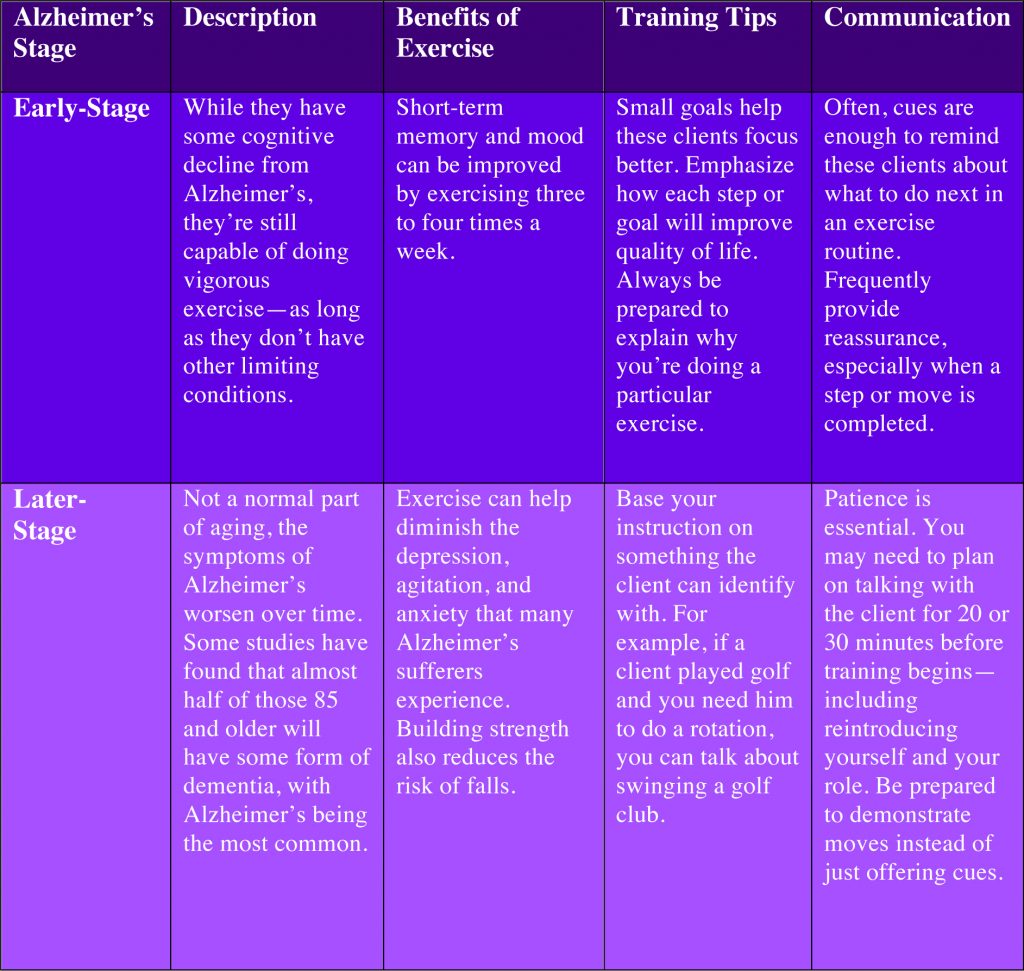 Did you know? Every 66 seconds a new brain develops Alzheimer's, 2/3 of them belong to women.
For additional information visit our stories on:
http://blog.nasm.org/fitness/exercise-tips-fall-prevention%E2%80%8E/
http://blog.nasm.org/senior-fitness/tai-chi-for-seniors/
http://blog.nasm.org/fitness/boosting-brain-fitness-understanding-brain-exercise-connection/
Experts for this article:
Diane Darby Beach, MPH, EdD, director of education at Vista Gardens Memory Care Community in Vista, Calif., believes a highly individualized approach best serves those suffering from Alzheimer's.
Mark-Christopher Corpuz, CSCS, is the owner and senior exercise therapist of Reneu Health in San Diego, and for the past three years he has been focusing his practice on geriatrics, specializing in training clients with Alzheimer's and those recuperating from strokes.
(from NASM's The Training Edge Magazine, Summer 2013)