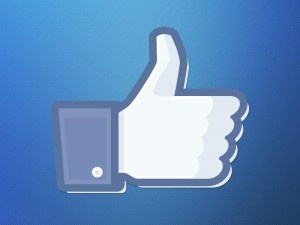 By Aaron Treguboff, NASM Digital Advertising Specialist
In today's busy world, personal trainers are not only asked to provide fitness programming, guidance, and support for their clients, but are also supposed to market themselves to build a bigger client base. How do you accomplish these different tasks while still maintaining a small amount of personal "me" time? Social media could be the solution!
Social media marketing is one of the biggest and easiest ways to connect with your existing clients and grow your reach to new clients, especially with Facebook. Here are some of the apps, tools and tricks you can use to get the most out of social media to connect with your audience. (Note that not all of these platforms are good for everyone—choose what is best for your personality, lifestyle and clients!)
Facebook
Right away, decide if you want to connect with your clients using a personal account or if a business page is better. Sometimes a personal account may share more information than you would want with current or potential clients. There is no right or wrong, just make the decision on what works best for you and your marketing goals.
If you choose to use a Facebook business page, make sure to:
Add a cover photo that is hi-res and sized correctly

Profile image

Make it professional but also showcase what makes you an interesting person

Fill in the "About" section

Include contact info for people interested in your services
Add your website link (if you have one)
After you set up your Facebook page, familiarize yourself with the page insights feature—this is where you can see information about the page, such as age, gender and times your clients interact with the page. Decide how often you are going to post (once a day is great if you can handle it, but try for at least a few times a week) and what content you will post. Make sure to mix up the content—have some fun posts, share other people's content, create your own content, and once a week post about your services and ask if anyone wants to become your client.
Once you have your page set up, start by asking your current clients to like the page and follow your posts. If you have a good relationship with them, you may even ask if they would recommend the page to their friends that may be interested in personal training services. Finally, as your page starts growing, make sure to interact with your fans. If they post or comment on your page, take a few minutes each day to respond to them. This will create a great relationship with them and can help with client retention and growth.
Apps and Software: Getting the most from Facebook
There are a number of great tools and apps to help you get the most out of your Facebook marketing. Here are five to start using today!
Facebook Pages (App)

This app lets you control your entire Facebook page from your phone and is perfect for answering questions or responding to your clients anywhere, any time. (Got downtime at the gym between sessions, build up your client base from your phone while waiting.)

Canva (Website)

This is for anyone that isn't a graphic designer or does not have the time to learn Photoshop. Canva helps you create beautiful images with easy to use templates. You can even upload your own photos and just drag and drop them into the template you want to use. They have a variety of templates to use that are already sized perfectly for Facebook, and the best part is that the majority of the website options are FREE! (canva.com)

Recite This (Website)

Turns a quote into a stunning image. Just type your quote, choose a background and you are done! (recitethis.com/)

Bitly (Website and App)

Bitly is simply a utility website (and app you can download on your phone) that takes any website link and shortens it. Ex: http://www.nasm.org/become-a-personal-trainer would be turned into http://bit.ly/1yA4sDE. Why does this matter? Simple, people hate seeing busy and long website URLs—shortening the links will make your Facebook page look better and it's actually been proven that shorter links get people to click more often.

Hootsuite

An essential for anyone running a social media marketing campaign! It integrates with Facebook and Twitter, allowing you to see both site's information and news simultaneously. Plus you can schedule posts for both sites in advance. (Make an appointment on your calendar to plan and schedule your posts on Facebook for the week and then just respond to people daily—this should allow you to stay engaged and bring in new clients, while still giving yourself some free time.)