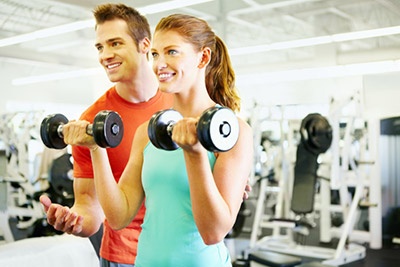 Attrition rates are hitting almost 22% according to the 2013 IHRSA Health Club Consumer Report. Attrition, or more commonly referred to as churn, is the ongoing loss of membership numbers. Though this number is improving (meaning going down) over previous years, the competition to replace these members (or clients) at your club or studio is not getting any easier. Consumers are turning their attention and membership dollars to facilities that offer more than just fitness. What can you do to retain your current membership numbers or client base while also attracting (and keeping) new ones?
First, do you know you churn number? How many new clients or members do you sign up per month compared to how many leave? According to the numbers cited by IHRSA, for every five new members you gain, you are losing at least one. One doesn't seem like much in this example, you could probably handle that economic impact, but expand that to 10 out of 50 or 20 out of 100. It's a lot of work and financial investment to bring in new or potential clients, and the consumer pool to pull from seems to be getting smaller.
Speaking of financial investments, according to Health Fitness Management (M. Bates, Human Kinetics) it costs four to six times more to get a new member than it does to retain an existing one. Once you get a new client or member, reach out to them at regular intervals as they navigate your facility and what you have to offer. Just like a new employee, orientation is a crucial aspect that will set the stage for the new member's relationship with your facility. Make them feel welcomed and connected from the start.
Within the first week, if not days, contact the new member or client by phone (and an email if you didn't actually speak with them) and personally invite them to schedule a tour of your facility. Introduce them to the personal training team (if you have one) and set up a complementary fitness evaluation, show them the other amenities and services you have to offer beyond just fitness. This includes how you and your facility's menu of services can be a part of their lifestyle and wellness pursuits. If their goals include weight loss, highlight if you have nutrition consultations with an RD available. If it's stress reduction they are after, do you have yoga or massage services to showcase?
Follow up to see what new members or clients are enjoying, what questions they may have, and even what criticism they may have of your facility or services. Show you care about their experiences and what you can do to make them even better. This interaction extends your marketing efforts through these satisfied customers— up to 80% of new business referrals could be coming from their word of mouth recommendations (Health Fitness Management).
A member is not considered retained until they've been with your facility for at least a year. More than 25% of members have been with a facility for less than a year, rather short term when it comes to relationships! On the other end of the spectrum, five years seems to be a critical time when members become disillusioned with their club relationship and it ends. Don't lose sight of the regular member or client's changing needs and interests. If a member no longer has a fitness goal to attain or a specific reason to keep coming to you or your facility, why would they keep their membership active? As with the new member, maintain communication with your "regulars" and check in with them when their attendance habits change. Find out why they aren't using the facility as often, or at all. Is it you or is it them? Consider if there is something you, or your facility, could do to save the relationship.
Programming is also a key factor in slowing churn. Offering a variety of programs concurrently allows members to explore and grow their skills and interests, but can also offer something familiar and safe. Adding seasonally themed programs (summer slim downs, resolution goals), fitness standards (aerobics, boot camp, yoga, strength circuit classes), or progressions of programs (introductory, intermediate, advanced) can keep members involved and interested in what your facility offers. If you have the right type of facility, adding a bit of friendly competition with sport leagues could be another tactic to slow churn.
Let's face it, during the summer we have to contend with the incredible weather and outdoor activities. Instead of lamenting about the annual migration to outdoor activities, embrace the opportunity to offer programming that accents non-traditional gym activities. For example, golf, tennis, hiking, stand-up-paddle (SUP) boarding, and surfing-related fitness programming can improve members performance and make these experiences that much more pleasurable! (In the winter season you can rotate in skiing and snowboarding!) Start by hosting an introductory workshop for any of these activities and use it to promote a four to six week training program that gets members ready to try the activity or take it to the next level. This can be a great opportunity to introduce members to the many benefits of group training that includes social interaction with other members, economic pricing (which also simultaneously increases hourly revenue for you), not to mention an aspect of fun (who says exercise has to be all work!). At the end of the program, bring the participants together for a "field trip" to the local marina with an afternoon of SUP'ing or a designated time at the golf range to see who has improved their drive the farthest. This is also an opportunity to partner with the other venues your members may be utilizing and fostering these relationships that can benefit both organizations.
From my own member experience, going from regularly using a certain facility five days per week for over three years, to not stepping foot inside their doors for over 10 months, I feel a bit abandoned. Seems odd to say since it was me who stopped going, but I feel that they really don't care as long as I pay my monthly dues. If they really cared about me, the member, there should have been some sort of scheduled outreach for members who are missing in action. Do they fear that I'll cancel my membership? Possibly. But they should be more worried about my feelings of abandonment and that I would share those with anyone who asked me for a club recommendation (the 80% word of mouth potential referrals won't be going to that facility). The disillusionment with the relationship has peaked, a break-up is looming…