When we set out to redesign our CPT programs, our goal was to better prepare members for success - on exam day and in their careers. So, in addition to redesigning the online exam preparation content and the textbook, we are now providing an elevated level of member support in the All Inclusive and Guided Study programs.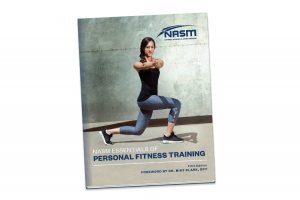 Not only do the All Inclusive and Guided Study programs come with direct support and feedback via the integrated online course environment, members who choose that study package are assigned a dedicated NASM Coach whoo will provide study support from start-to-finish. Our new NASM Coaches are there for members to call directly for assistance throughout their program. From explaining topics that may be confusing, to study tips, to assistance with your NASM account, the new NASM Coaches are there to ensure members succeed like never before!
And the assistance of your NASM coach won't stop there. For members who choose the All Inclusive Program, the same Coach will continue as a guide beyond passing the certification exam, and provide support in starting and completing the externship program. As part of the All Inclusive Program, you will gain access to the CPT Development Program, an 8-week externship. The Coach will work directly with the member for placement at a local fitness facility. During the 8-weeks, the member will gain invaluable on-the-job experience by working with real clients accompanied by an NASM-aligned fitness professional. This is the flagship career preparation program from NASM. In fact, we have so much confidence in the CPT Development Program preparing members for a successful career, that we guarantee that upon successful completion you will be able to earn employment as a fitness professional!
Ready to get started? Visit our website to learn more about the new NASM-CPT Programs.